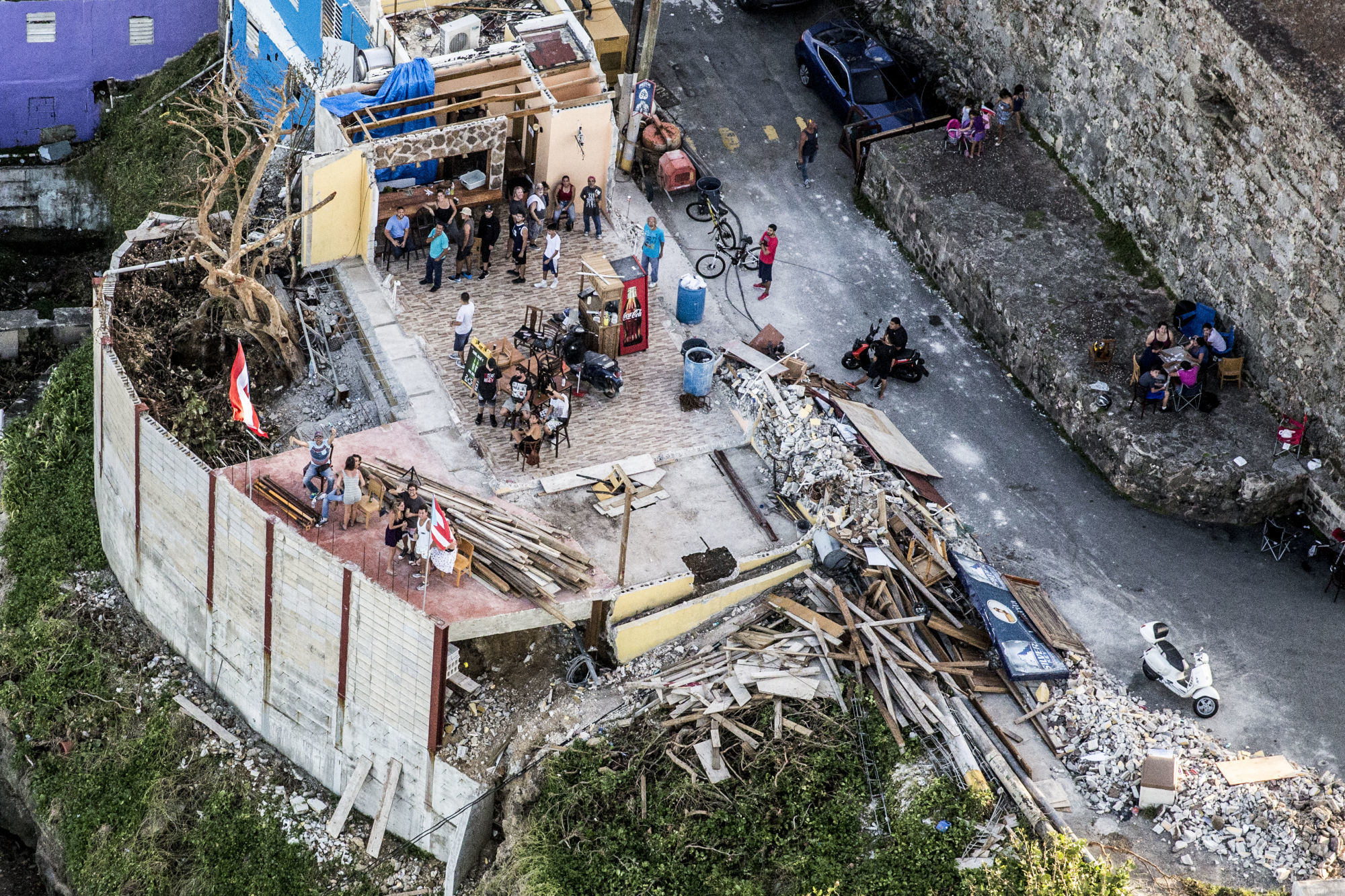 Houston's CenterPoint Energy will send crews to Puerto Rico in January, as part of a national effort to repair the island's power grid after Hurricane Maria hit this fall.
CenterPoint, which runs electricity and gas distribution for the Houston area, will send 68 employees to Puerto Rico for six weeks to help repair the island's grid, much of which winds through rugged mountains with little or no road access after Hurricane Maria, according to CenterPoint.
The CenterPoint crews will be part of wave of around 1,500 utility workers from around the country headed to Puerto Rico. Once they arrive in January, the island will have more than 5,500 power restoration workers.
The company's employees are no strangers to post-hurricane repair work, but the Puerto Rico effort will be unlike anything CenterPoint has done before, said Ed Scott, the company's director of operations. Later this week, a barge carrying CenterPoint trucks and other equipment will depart Louisiana for Puerto Rico.
 This fall, the Puerto Rico Electric Power Authority requested help from utilities across the United States to restore its grid. Roughly half of Puerto Rico's citizens are without power, and the U.S. Army Corps of Engineers doesn't expect the island to be fully electrified until May.
Recommended for you
X

Gallery: Top Shell stories from 2017