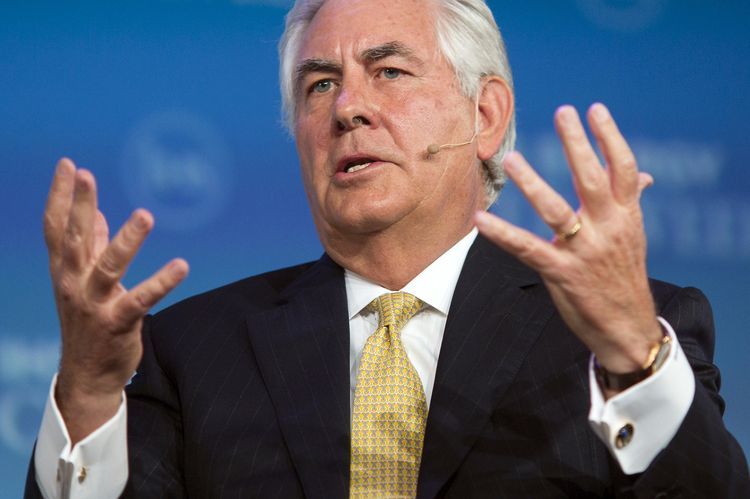 Secretary of State Rex Tillerson is joining with critics of Russia's Nordstream 2 pipeline project, saying it would undermine energy security in Europe.
"Like Poland, the United States opposes the Nord Stream 2 pipeline. We see it as undermining Europe's overall energy security and stability," Tillerson said Saturday at a joint news conference with the Polish foreign minister in Warsaw, according to Reuters.
 The more than 750-mile long Nordstream 2 pipeline would run beneath the Baltic Sea, delivering natural gas from Russia to Western Europe, which has become increasingly reliant on its neighbor to the east for energy in recent decades.
The former Obama administration sought to curtail Russia's hold over Europe by expanding U.S. shipments of liquefied natural gas, or LNG.
 The Trump administration, which remains under investigation for President Donald Trump's campaign's ties to Russia, has also sought to expand LNG shipments. But up until now officials largely spoke of the value to the United States as economic rather than diplomatic.
Tillerson's comments seemed to indicate a shifting perspective.
"Our opposition is driven by our mutual strategic interests," Tillerson said at the news conference.
This first appeared on the Houston Chronicle – an Energy Voice content partner. For more click here. 
Recommended for you

China going quiet on LNG hides risk that may upend global market