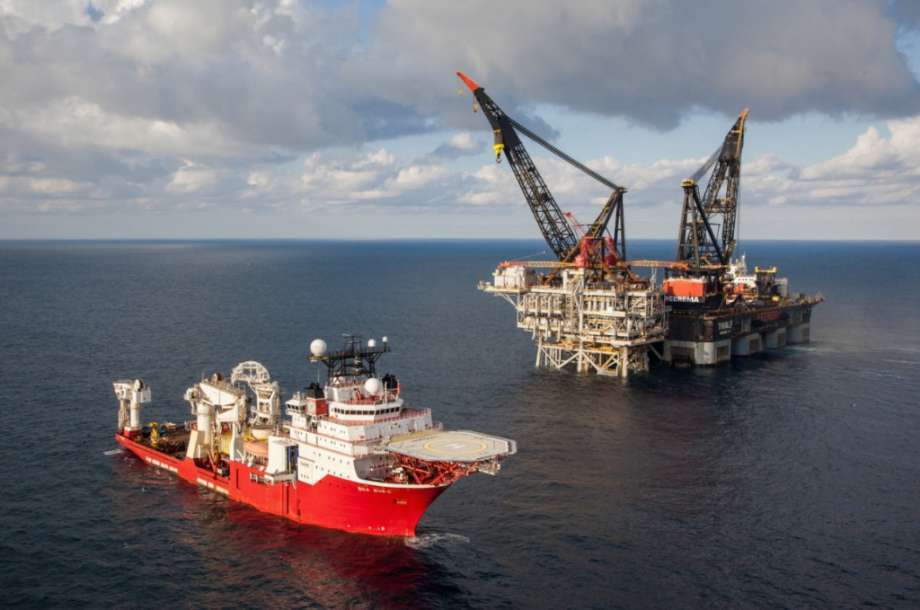 Debt-strapped Fieldwood Energy is filing for Ch. 11 bankruptcy protection the same day it said it would acquire Noble Energy's Gulf of Mexico assets in a roughly $700 million deal.
The seemingly bizarre dichotomy is part of Houston-based Fieldwood's plan to cut its debt in half, receive an influx of capital from its private equity backers, exit bankruptcy in April and start expanding in the slowly recovering deepwater Gulf.
Noble's deepwater Gulf assets already are developed, so they won't require a lot of new capital spending after they're acquired by Fieldwood. The existing wells can continue to churn out cash flow, said Michael Scialla, an energy analyst at St. Louis-based investment banking firm Stifel Financial.
"This is extremely unusual, but maybe from that standpoint it makes sense for a financially stressed company," Scialla said.
Noble is moving out of the Gulf and focusing on U.S. shale and international waters, while Fieldwood is exclusively invested in the Gulf of Mexico. Fieldwood was formed five years ago with private equity financial backing from Riverstone Holdings and grew rapidly through much of 2014 before the oil bust.
The timing ultimately left Fieldwood with more than $3 billion in debt and the bankruptcy process is expected to erase close to half of that debt. The vast majority of lenders are on board and the plan is for the bankruptcy proceedings to bring the others along and finalize new debt agreements, said Fieldwood CEO Matt McCarroll.
"It's a more efficient and faster way to get this done and it doesn't allow holdups to slow down the process," McCarroll said in a phone interview. There won't be widespread job losses and Fieldwood's vendors will still get paid, he said. Fieldwood employs about 700 people.
The Noble deal will increase Fieldwood's production volumes by about 25 percent, McCarroll said. And Fieldwood will have three rigs active drilling new wells in the Gulf by this summer, he said.
That's made possible because Riverstone and other backers are injecting another $525 million back into Fieldwood to essentially pay for the Noble deal.
"We have quality assets and a very successful business," McCaroll said. "The challenge is we just had too much debt."
In December, Fitch Ratings named Fieldwood on its list of companies potentially facing loan defaults in 2018 with a bigger debt load than any other energy company listed. (Fitch is majority owned by Hearst Corp., the parent company of the Houston Chronicle.)
The sale of Noble's Gulf assets is for $480 million in cash and the assumption of $230 million in well abandonment costs. Fieldwood also agrees to pay up to $100 million in additional proceeds for when and if the price of the produced oil exceeds $63 a barrel through the end of 2022. So the total deal could eventually be worth as much as $810 million, according to Noble.
This first appeared on the Houston Chronicle – an Energy Voice content partner. For more click here. 
Recommended for you

TotalEnergies scores another Suriname strike