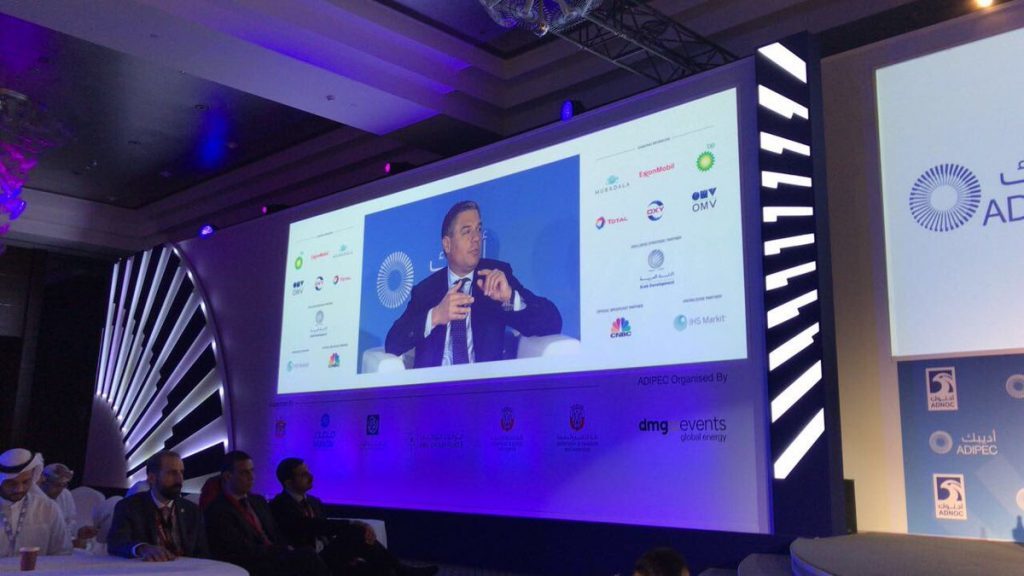 Houston's Baker Hughes has some breathing room to focus on growth as the energy sector slowly rebounds now that General Electric is affirming its commitment to the oilfield services firm at least until next year.
New GE Chief Executive John Flannery made waves in November – just four months after GE acquired a majority stake in Baker Hughes – when he said he would seek a way out of the deal. But GE Chief Financial Officer Jamie Miller confirmed this week that financially struggling GE won't attempt to pull out before a two-year lockup agreement expires in mid-2019.
While a breakup may still occur, Baker Hughes' more than 60,000 workers can rest assured it won't happen this year. And even when and if it does, Baker Hughes emphasizes it's already operating well as an independent company that's publicly traded on its own under the stock ticker symbol "BHGE."
"BHGE is focused on executing a winning strategy that will deliver value to our shareholders, employees and customers," said Baker Hughes spokeswoman Stephanie Cathcart."The comments by GE reinforce their commitment to – and strong support for – BHGE. We both see the value creation opportunity."
Miller, speaking this week at a Barclays conference, said the Boston industrial conglomerate reviewed its investment in Baker Hughes – made under former GE CEO Jeffrey Immelt – and wants to do what's best for both the GE and BHGE investors.
"We like that combination a lot," Miller said of Baker Hughes. "Management is doing a very nice job of executing the portfolio, and we have a lot of confidence in them and their plan. Obviously, given today's valuation levels, we see a lot of upside there. We like the macro trends.
"And at this point in time, we have no intent to change anything or execute prior to the expiration of any of the lockup periods," he added.
The merger agreement dictates that GE can't get rid of its Baker Hughes stake until 2019 without the approval of a special committee of board members.
The merger with GE's oil and gas division created a new company with a stock market value of more than $35 billion and vaulted Baker Hughes from a distant third in energy services to the second largest, behind Schlumberger and slightly ahead of Halliburton. The deal was widely viewed as a good fit that combined Baker Hughes' strengths in drilling and equipment with GE's breadth and international scale.
But that value has since dipped to about $32 billion, while Halliburton's has grown to $42 billion.
GE owns 62.5 percent of Baker Hughes, but it's still unclear how it eventually might divest its holdings. GE could seek a single buyer or unload the stock in smaller sales to investors and financial institutions.
Baker Hughes is seeking stable footing after years of tumult from the recent oil bust and Halliburton's failed takeover of Baker Hughes that collapsed in 2016 amid antitrust concerns.
This article first appeared on the Houston Chronicle – an Energy Voice content partner. For more from the Houston Chronicle click here.
Recommended for you

'We need visibility': Baker Hughes boss in North Sea call to policymakers