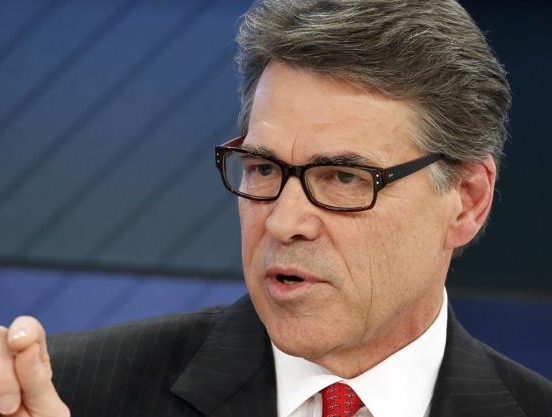 Energy Secretary Rick Perry is slated to meet with officials from Saudi Arabia in London Friday in a bid to sell them on U.S. nuclear technology, according to the Associated Press.
With domestic demand for new nuclear technology in the doldrums, U.S. nuclear companies like the bankrupt Westinghouse Electric Co. have been seeking new markets abroad for their nuclear technology.
Saudi Arabia is looking into building nuclear power plants – shifting away from oil-burning power plants – as it seeks to reduce greenhouse gas emissions and reduce the kingdom's economic dependence on crude.
But officials there have indicated they might want to do so, "without restrictions on uranium enrichment and reprocessing that would be required under a U.S. cooperation deal," the Associated Press reported.
The report is already drawing concern in Congress that the Trump administration could be loosening longstanding U.S. policy preventing the further development of nuclear weapons abroad.
"If Secretary Perry is traveling overseas to negotiate a 123 agreement with Saudi Arabia, then the Trump administration is failing in its obligation to inform Congress of any effort related to a new an agreement for peaceful nuclear cooperation," Senator Edward J. Markey, D-Mass, said in a statement. "When he returns, I expect Secretary Perry to immediately brief me and my colleagues on the Foreign Relations Committee on what transpired during his trip."
This first appeared on the Houston Chronicle – an Energy Voice content partner. For more click here. 
Recommended for you

How Saudi Arabia is planning to reach net zero by 2060