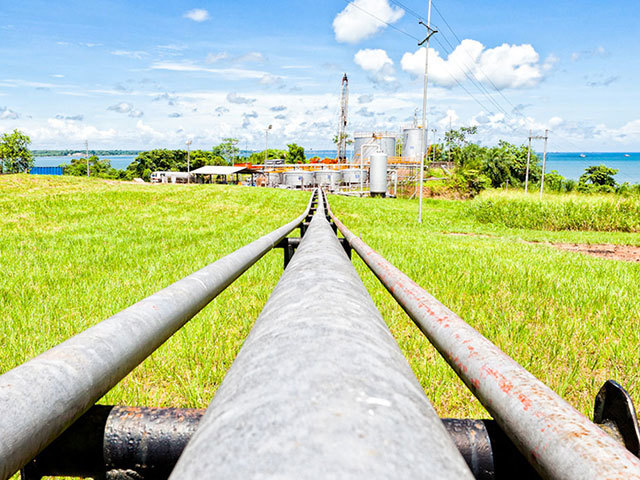 Shares in Trinity Exploration and Production were up 5% this morning after the company reported a 74.6% increase in operating profits to $11million in 2017.
Trinity, which operates a number of licences in Trinidad and Tobago, also managed to reduce its net debt to $100,000 at year end, compared to $38million 12 months earlier.
The San Fernando-headquartered firm completed its financial restructuring at the start of 2017 and had its suspension from trading on the AIM lifted.
Average production for 2017 was 2,519 barrels per day, down slightly on 2016, while the operating breakeven for the period was $30.9 per barrel.
Production increased by 10.2% in the second half of last year, and further growth is expected this year.
The company is targeting a range of 2,800-3,000 barrels per day in 2018.
It also plans to resume onshore drilling with two new infill wells targeted for H1 2018.
Trinity's executive chairman is Bruce Dingwall, who co-founded and was chief executive of Aberdeen firm Venture Production, which was acquired by Centrica.
Mr Dingwall said: "2017 was a transformational year for the company, with the restructuring and refinancing undertaken at the beginning of the period and our return to production growth in the second half of the year.
"Our low-cost production model has underpinned a significant increase in operating profits, affording the company the opportunity to accelerate debt repayment.
"The combination of our strong balance sheet and proven ability to grow levels of production ensures that the company is well placed to realise further value in 2018 and beyond."
Recommended for you

Is a new global oil supercycle looming?