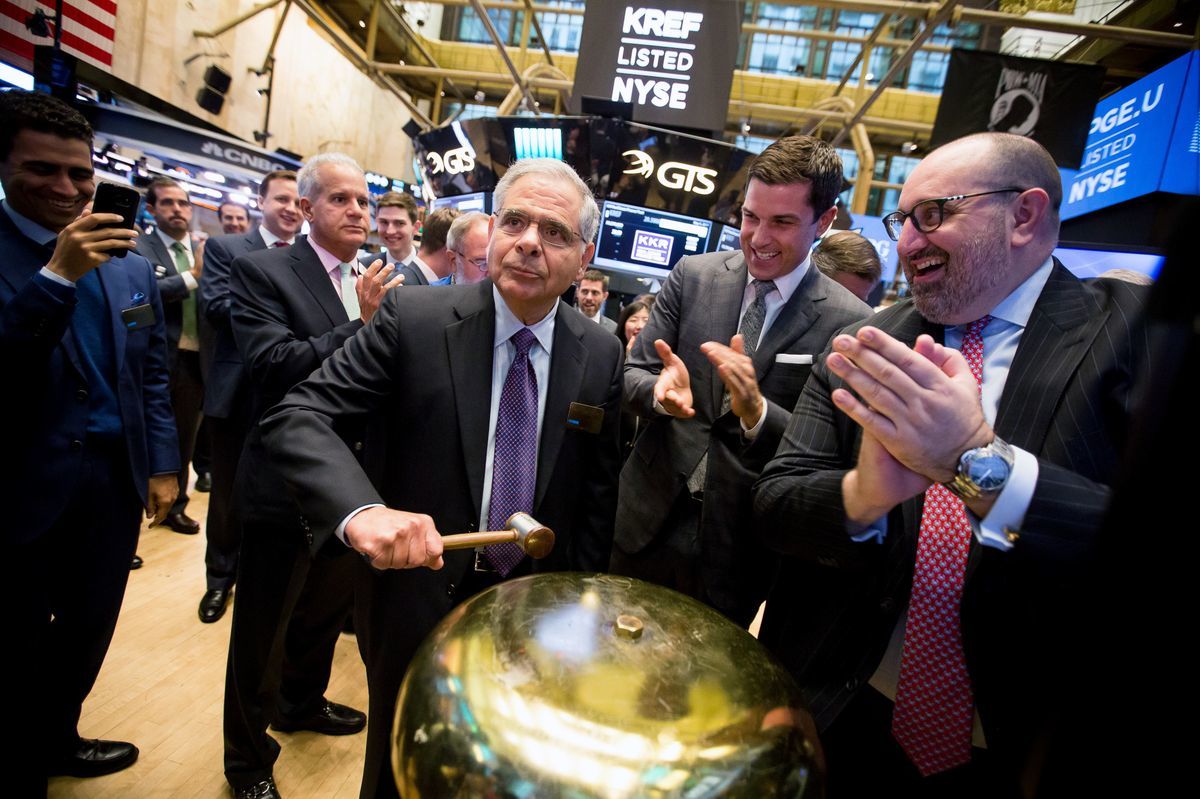 Steve Chazen didn't miss the drudgery of quarterly earnings calls after he retired as chief executive of Houston's Occidental Petroleum Corp. in 2016. But he found he missed the one-on-one talks with investors, who, unlike most people in the oil business, weren't afraid to tell executives when they thought their ideas were stupid.
"It's enlightening, and it keeps your humility up," Chazen said in an interview Tuesday. "If you think you're right all the time, you haven't been doing this very long."
Getting back into the familiar discussions and debates with sharp portfolio managers is one reason Chazen, 71, has decided to take the helm of a new Houston oil company called Magnolia Oil & Gas Corp., named for a storied Galveston oil company that once employed the man who taught Chazen his first lessons in petroleum and geology.
On Tuesday, TPG Pace Energy Holdings Corp., an investment firm led by Chazen and affiliated with private equity firm TPG Capital, said it would purchase the South Texas division of another Houston oil company EnerVest for $2.7 billion in cash and stock.
TPG Pace Energy is a special purpose acquisition company, a publicly traded buyout firm that raises money through an initial public offering. TPG Pace Energy was formed last year with one goal in mind: finding a deal that shareholders would like and build a new public company — Magnolia — around it. Chazen said the EnerVest transaction, expected to close in the second quarter, is that deal.
The purchase will give Magnolia a 360,000-net-acre footprint across South Texas. The most valuable piece of the acquisition by far is the prolific 14,000 net acres in Karnes County, the oil-pumping heart of the Eagle Ford Shale. That region, Chazen said, has about decade's worth of potential drilling sites, and the executive believes his company will discover more oil to pump there over that period.
"With 10 years of inventory, you'll find more stuff," he said. "So I'm not really worried it's going to run out next week."
Chazen plans to dispatch two rigs next year to the Karnes County acreage and another two to the emerging Giddings oil field, which encompasses 345,000 net acres in Lee, Washington, Grimes and surrounding counties. That's another attractive play where Chazen says the company can make money.
Magnolia, he said, isn't going to buy a lot more land in the Eagle Ford. Chazen wants to keep the company's debt levels low and expand its operations through increased drilling, rather than big-ticket acquisitions. Magnolia initially plans to spend about $300 million in capital.
Magnolia will have around 100 employees when it begins operations. Chazen said he isn't sure yet where the company will establish its offices in Houston.
Michael MacDougall, an Austin-based partner at TPG Capital, recalled that Chazen was initially skeptical of a partnership with the private equity firm. Chazen, who helped build Occidental into the largest oil producer in the Permian Basin before the recent land rush in 2017, wanted to build another large-scale company, one with little debt that would trade on the stock market on its first day, backed by investors he had worked with for years.
When private equity firms invest in companies, they often use debt, and their portfolio companies are usually privately held and owned by the private equity firm. Most would balk at such a list of requirements, but TPG accepted Chazen's terms.
"We find we make the most money if we have the right partner," MacDougall said.
The firm spent a month in April 2017 courting Chazen's top 30 investors in Occidental. One of the key pieces of TPG's pitch was the company's potential to generate cash – a message that, at the time, was not in vogue with investors, who wanted to hear more about oil production growth and large swaths of acreage.
This year, the stock market has swayed in Chazen's favor, with investors beginning to reward oil companies that focus on returning profits to shareholders. TPG believes Magnolia could produce $250 million a year in free cash flow.
Chazen's investment firm raised $650 million in an initial public offering in May 2017, and TPG raised another $355 million from investors and $300 million in corporate debt. Chazen invested $25 million of his own money in the firm. In the transaction, EnerVest will retain about $1.2 billion in stock, owning about half of Magnolia. Magnolia will also have access to a $500 million loan based on the value of its reserves when the deal closes.
"It was very gratifying to go out with this new company and get people who run very large sums of money to say, 'Well, it's a great story, I trust you, I'll give you some money,'" Chazen said.
But the executive said he understands investors have put hundreds of millions of dollars on the line, mostly because of their faith in him. "Are you going to run this in the Belief section?" he quipped.
This first appeared on the Houston Chronicle – an Energy Voice content partner. For more click here. 
Recommended for you
X

US natural gas generation falls as renewables rise