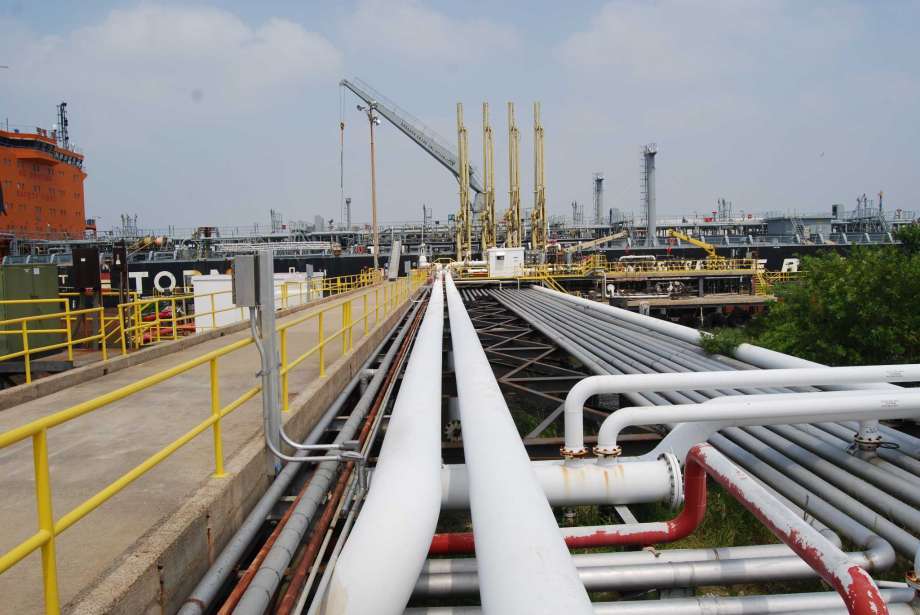 Houston's Enterprise Products Partners has completed an expansion of a Midland pipeline that will bring more crude oil out of Texas' prolific Permian Basin.
The 416 Midland-to-Sealy pipeline has a capacity of 540,000 barrels per day, and connects in Sealy to another Enterprise pipeline that will bring oil to the company's terminal in southeast Houston. The terminal connects to refineries in Houston and Beaumont.
Oil production in the Permian is expected to reach more than 5 million barrels per day over the next four years, a 60 percent jump from what it is today, according to Enterprise Products.
The Midland-to-Sealy pipeline is expected to be fully operational in May, Enterprise said. The expanded pipeline network will bring several grades of crude oil to the Gulf Coast, including West Texas Intermediate, light West Texas Intermediate, West Texas sour and condensate.
The Enterprise terminal has access to Gulf Coast refineries in Houston, Texas City and Beaumont and Enterprise's network of deepwater docks.
Recommended for you
X

$25million funding opportunity to improve US energy cybersecurity