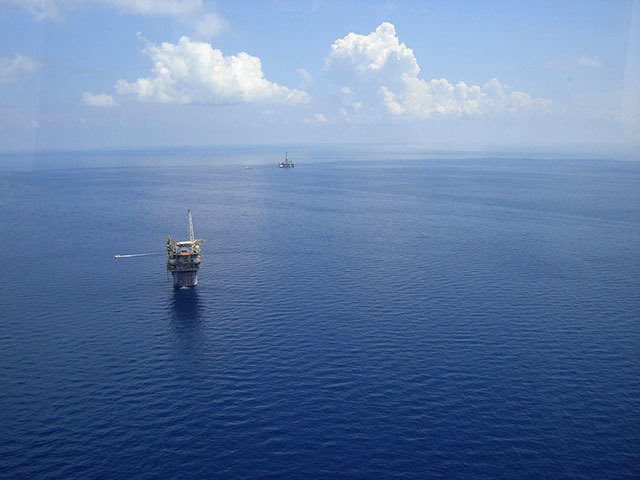 The federal royalty rate for offshore oil and gas production from the deepwater Gulf of Mexico will not be reduced, Interior Secretary Ryan Zinke has said.
A government committee that studies royalty rates recommended in February Zinke lower the royalty rate for oil platforms in depths deeper than 200 meters from 18.75 percent to 12.5 percent. But the Interior Department said improvement in the economy and energy prices, along with a move to reduce regulations, had made such a step unnecessary.
"The pilot light of American energy has been re-lit by President Trump," Zinke said in a statement. "Right now we can maintain higher royalties from our offshore waters without compromising the record production and record exports our nation is experiencing."
The decision drew criticism from the offshore oil and gas industry, which had lobbied heavily to reduce the royalty rate. On Tuesday they said the decision could lead to more companies investing in offshore fields in Brazil and Mexico, where oil is shallower and easier to access.
"The results of recent sales on the Mexican side of the Gulf of Mexico are a significant indicator that the US cannot continue to offer the same acreage at the same terms on the US side of the Gulf and expect the offshore industry to find the acreage appealing enough to be the automatic revenue generator it has historically been," Nicolette Nye, vice president at the National Ocean Industries Association,  said in a statement.
The proposal to cut deepwater royalties followed the decision last July to cut rates for shallow water production – also to 12.5 percent.
But most of the growth in the Gulf of Mexico is in deepwater fields, and cutting royalties would have deprived the federal government of revenue at a time revenues are already falling following a tax cut passed by Congress earlier this year.
Under federal law, 27 percent of offshore oil and gas royalties pass to the states – Texas, Louisiana, Alabama and Mississippi are expected to receive $275 million this year. Trump had proposed stopping that arrangement, but following opposition from governors along the Gulf he backed off.
This article first appeared on the Houston Chronicle – an Energy Voice content partner. For more from the Houston Chronicle click here.
Recommended for you
X

Chevron employees arrested as Venezuela clampdown escalates