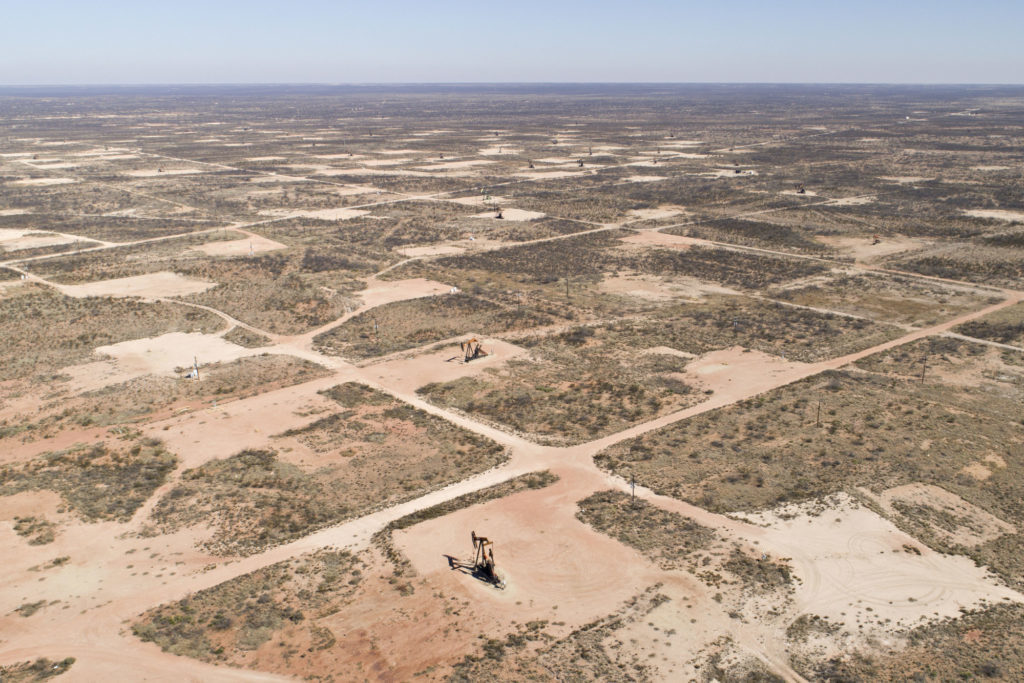 The number rigs actively drilling for oil spiked yet again in the booming Permian Basin, but not in Texas.
Instead, the growth came in the relatively smaller portion of the Permian that extends northwestward into neighboring New Mexico, according to weekly data from Baker Hughes, a GE company.
The overall drilling rig count jumped by 11 this week, including nine rigs seeking crude oil. Six of those came in New Mexico, while Texas only gained two active rigs. Other states with tiny gains included Oklahoma, Louisiana and North Dakota.
There are now 834 rigs drilling for oil with more than half of them – 458 – situated in the Permian. There are 196 gas-seeking rigs and two miscellaneous rigs, creating a total rig count of 1,032, the highest count since March 2015.
The total count is up from an all-time low of 404 rigs in May 2016.
The next most active area after the Permian is South Texas' Eagle Ford shale with 76 rigs and then Oklahoma's Cana-Woodford shale with 69 rigs. Texas is home to 515 rigs overall – about half of the nation's total – while Oklahoma is second with 135 rigs. New Mexico is next with 93 rigs.
Despite this week's jump, the oil rig count is down 48 percent from its peak of 1,609 in October 2014, before oil prices began plummeting. However, rigs today are able to drill more wells than before and to deeper depths to produce more oil and gas. That's largely why the U.S. is producing record volumes of both crude oil and natural gas.