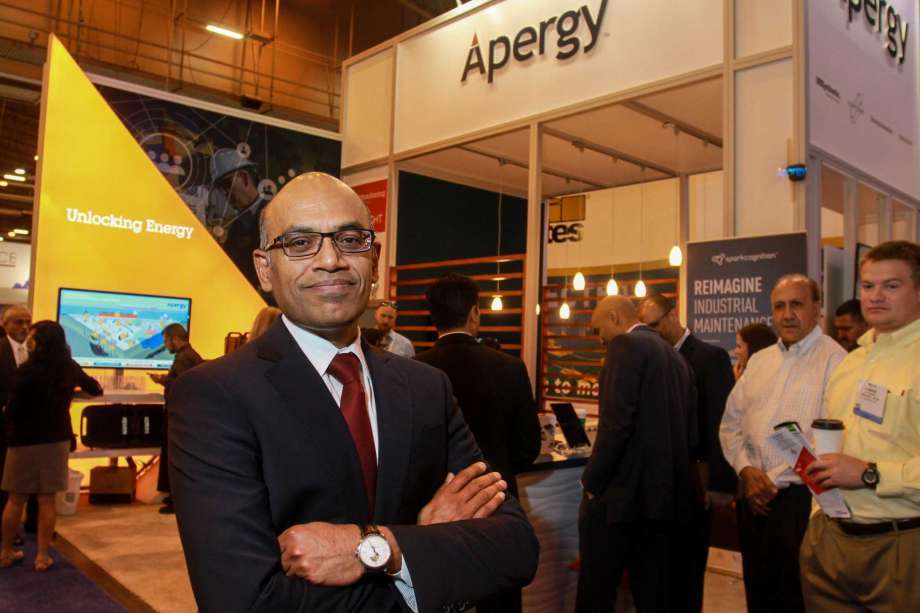 The Houston area becomes home to another another large, publicly traded energy company on Wednesday when the oilfield services company Apergy Energy begins selling shares on New York Stock Exchange after spinning off from Chicago industrial equipment manufacturer Dover Corp.
Apergy, headquartered in The Woodlands, will trade under the "APY" ticker, launching its stock at about $37 a share, which give the company a market value of nearly $3 billion. Apergy will employ about 3,200 people worldwide, including more than 400 in the Houston are. Sivasankaran "Soma" Somasundaram, the former president of Dover's energy subsidiary, is the new company's chief executive.
Educated in India, Somasundaram earned his master's degree from the University of Oklahoma, joined Dover in 2004 and took over its oil and gas division five years ago.
Dover spun off its energy business after coming under pressure from shareholder activists, who saw their returns hurt during the recent oil bust. Apergy manufactures diamond cutters for drill bits and other oilfield equipment and technology, but analysts said its strength is in artificial lift, which increases oil and gas production in well. Artifical lift accounts for more than half of Apergy's sales.
Artificial lift has long been symbolized by the nearly ubiquitous pump jacks, nicknamed nodding donkeys, which steadily draw oil and gas from wells that were previously drilled and completed. But the onshore shale boom has redefined the industry, forcing a much greater reliance on ESP lift systems — electrical submersible pumping — in which Apergy specializes. ESP systems operate mostly beneath the surface to rapidly produce much more oil and gas from wells in the first year or two before they start depleting.
James West, an energy analyst with Evercore ISI in New York, said Apergy will stand out as a large, unique company focused more on the artificial lift side of oilfield services. Only the world's largest services firms, such as Schlumberger and Baker Hughes, can be considered true competitors to Apergy in this niche.
"Customer service is really key for" Apergy, West said. "The bigger boys have all kinds of different product offerings." ,
Apergy has more than 100 locations in North America, near virtually every drilling area on the continent. The company's goal, West said, is to expand globally, from South America to the Middle East, especially as U.S. shale technologies and techniques are exported abroad.
Apergy is one of just a few companies that can supply the ESP systems to handle the high volumes produced by shale wells in the first few years and then transition to the more traditional pump jacks that can continue to slowly churn out oil and gas for maybe another two decades. "We're able to generate revenue throughout the life of each well," said Somasundaram.
And, while competing with Schlumberger may appear intimidating, Apergy also sells equipment to the world's largest services firm.
"How do we stay relevant?" Somasundaram said. "We compete with them, and we also collaborate with them."
This article first appeared on the Houston Chronicle – an Energy Voice content partner. For more from the Houston Chronicle click here.
Recommended for you

Halliburton equipment imported to Russia despite sanctions