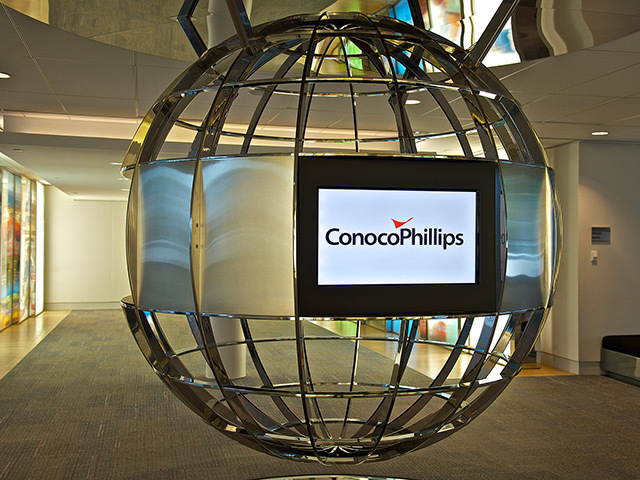 Houston oil producer ConocoPhillips said it's preparing for "modest" job cuts in Houston and throughout the United States during September to help keep costs down.
While ConocoPhillips just posted a $1.6 billion net profit in the second quarter, the company has shed thousands of jobs in recent years and downsized its global investments to focus on more core regions, including West Texas' booming Permian Basin, South Texas' Eagle Ford shale and Alaska.
The oil and gas corporation has opted to focus lately on debt reduction, share buybacks and increased dividend payouts in order to appease investors and solidify a healthy bottom line.
The company began asking some employees this week for volunteers to accept severance buyouts.
"Employees have been informed that modest workforce reductions will occur in mid-September," a corporate spokeswoman said Friday. "We anticipate this will primarily impact Houston and Lower 48 employees. I do not have a specific number, as we are currently working through the staffing process."
She added that ConocoPhillips has been transparent with employees that  modest workforce reductions in certain areas of the business may be necessary from time-to-time in order to operate more efficiently.
ConocoPhillips has shrunk from a global workforce of 19,000 people four years ago to just more than 11,000 employees now. A few thousand jobs were eliminated during the recent oil bust, but many others transferred to other companies through asset sales.
Locally, ConocoPhillips employs just more than 2,200 people in the Houston area, which is down from about 3,600 workers in 2014.
This article first appeared on the Houston Chronicle – an Energy Voice content partner. For more from the Houston Chronicle click here.
Recommended for you

Equinor in study for offshore wind farm to power series of North Sea platforms