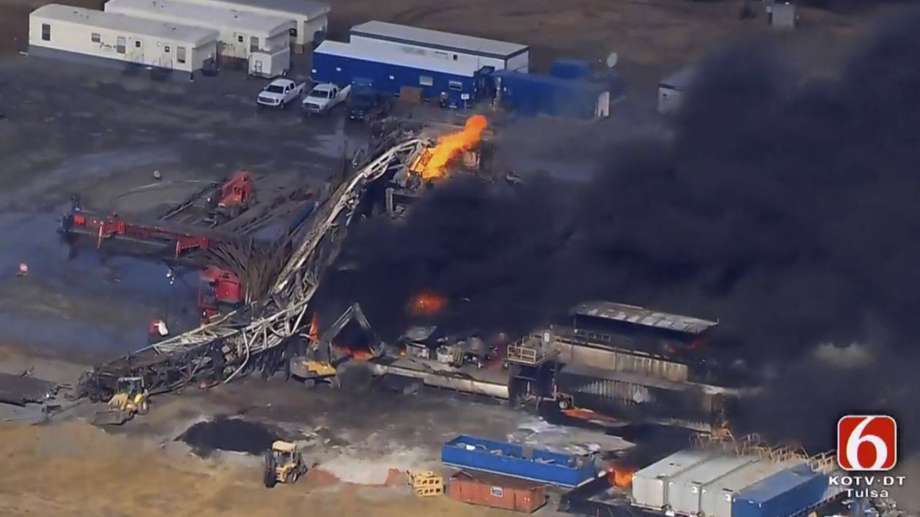 Alarms failed to trigger when more than 100 barrels of drilling fluid ignited and killed five people, according to investigators.
The Chemical Safety and Hazard Investigation Board is assessing an explosion on a natural gas drilling rig near Quinton, Oklahoma which took place in January.
107 barrels of oil-based drilling mud flowed into the site's mud pits, far above the five to 10 barrel threshold which is meant to trigger alarms, according to authorities.
The incident is the deadliest in the US oil and gas sector since the 2010 Deepwater Horizon explosion in the Gulf of Mexico which killed 11 workers.
Shortly after the tragedy authorities said their initial findings were the blowout preventer  may have failed – the same piece of equipment that failed for Deepwater Horizon.
In July, the three companies, Patterson-UTI and two other contractors Crescent Consulting and Skyline Directional Drilling, were told they face combined penalties of more than $118,000 for exposing employees to fire and explosion hazards.
The investigation is aimed for completion within 18 months of the incident.