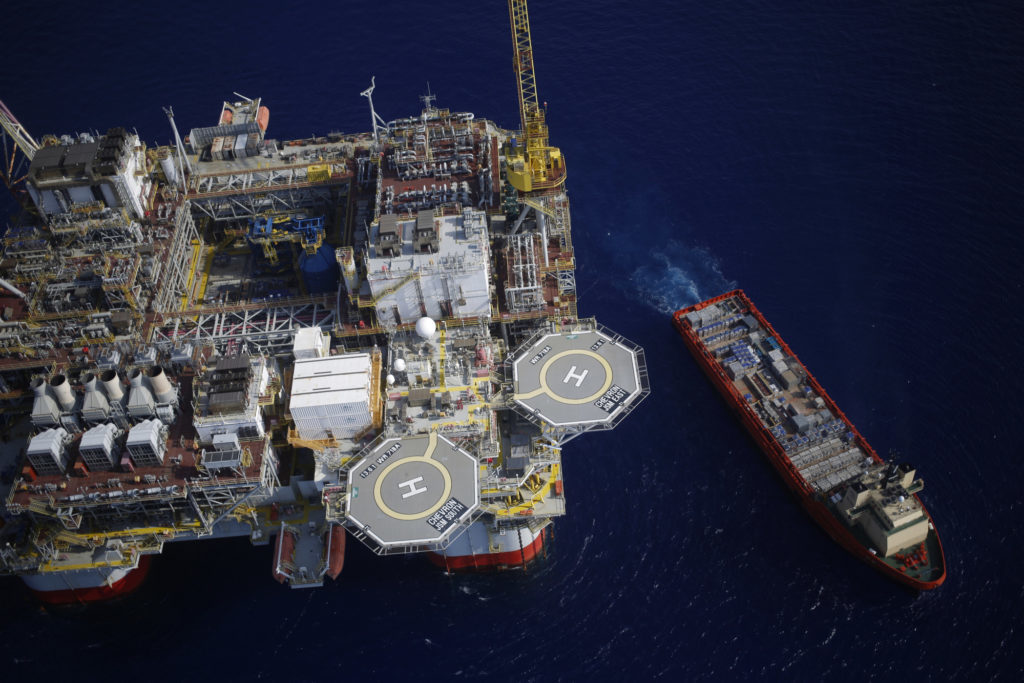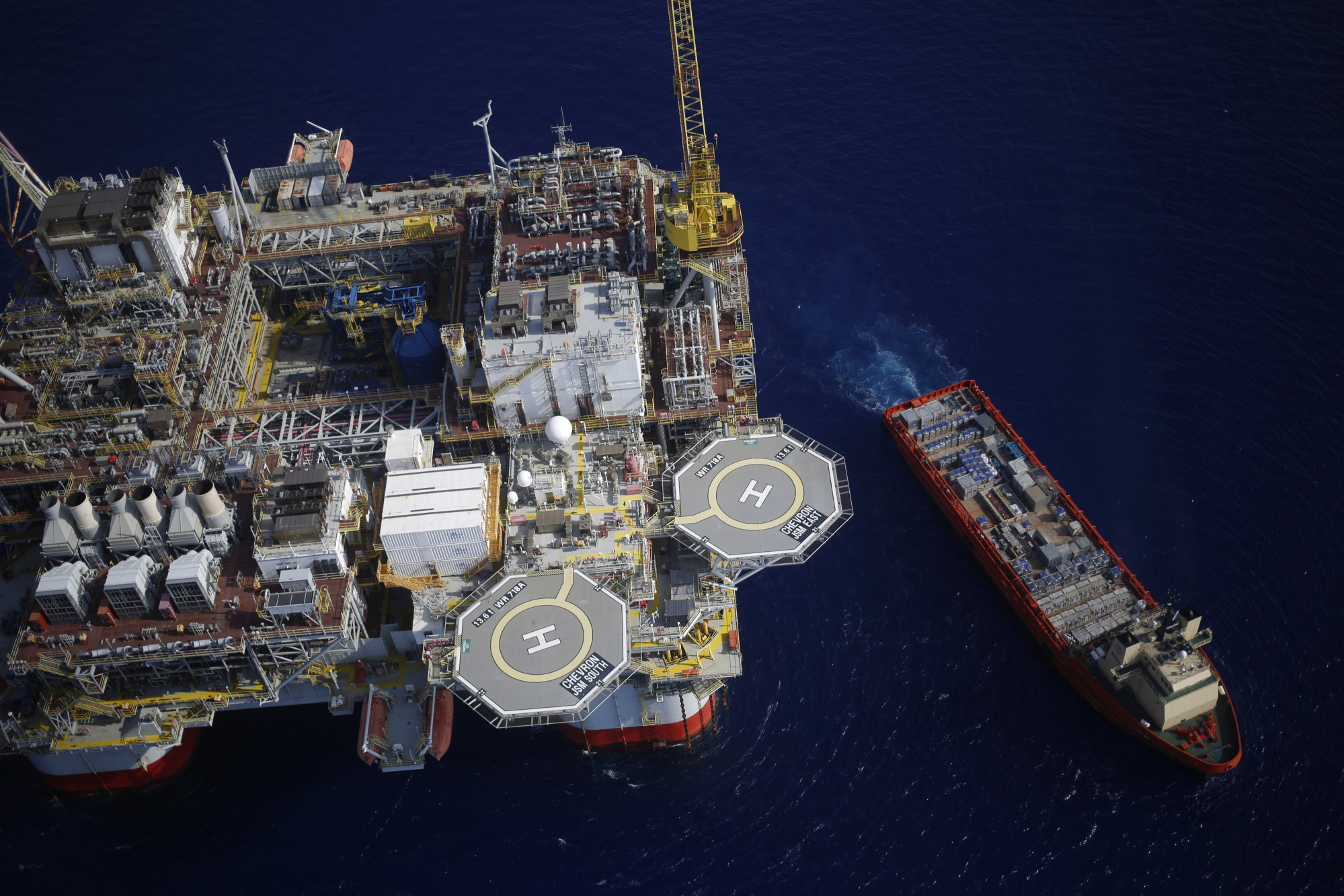 Offshore oil production is showing signs of a turnaround as crude prices rise and operations become more efficient, giving energy compaies in Houston and elsewhere the confidence to resume deepwater projects stalled during the oil bust.
The sector's recovery, which has lagged the broader industry rebound, is concentrated in regions including Scandinavia, West Africa, Southeast Asia and Latin America, where new discoveries and lower costs of of production have piqued the interest of companies looking to make money outside of shale, according to a recent analysis by research firm IHS Markit. Regardless of location, a global offshore renaissance would solidify the recovery of Houston's oil and gas industry and further strengthen an economy already propped up by the shale boom in West Texas.
Houston is the center of the world's offshore drilling sector, where leading global companies including Transocean, TechnipFMC and Diamond Offshore Drilling maintain major operations and employ thousands.
"We're on the cusp of an emerging offshore recovery," said James West, an energy analyst with Evercore ISI in New York.
IHS Markit anticipates that demand for mobile offshore drilling rigs, which include jack-ups floating rigs, will grow by 13 percent through 2020, driven largely by activity in international waters. The firm expects demand will average 521 rigs in 2020, up from 453 this year.
Oil companies also have made several discoveries in the Gulf of Mexico recently, but the recovery there is expected to progress more slowly as domestic producers focus on more accessible and lower-cost shale basins in West Texas and elsewhere. Onshore projects require less time and money to complete than those developed in ocean waters thousands of feet deep, which has made them particularly attractive to U.S. oil and gas companies under pressure from investors to spend less and deliver higher profits.
"Usually the activity starts in the Gulf and spreads out around the world," West said. "This time, it's the opposite."
The oil and gas industry in general recovered slowly from the recent oil bust, which in less than two years drove prices from more than $100 a barrel to $26 a barrel in early 2016. Only in the last year or so have companies begun to report consistent profits as prices pushed above $60 a barrel. Much of those profits have come from the Permian Basin in West Texas, which accounts for about half the nation's active drilling rigs and nearly one-third of U.S. production.
Even as shale drillers returned to profitability, offshore drillers continued to file for bankruptcy to shed billions in debt acquired before the last boom went bust. The sector is also consolidating as bigger stronger players buy weaker, smaller ones.
The offshore sector has been one of the last remaining drags on the Houston economy, which is adding jobs at the fastest pace in four years. Houston's energy services companies, many of them concentrating on North American shale drilling, have added 3,000 jobs over the past year, but the exploration and production sector, which in Houston largely employs engineers, geologists and other professionals who help develop offshore and other oil and gas fields, is still shedding jobs, losing another 1,500 over the past year, according to the Labor Department.
But now, with the U.S. benchmark for crude hanging around $70 a barrel, and many offshore operators cutting production costs, the outlook for the sector is much improved, analysts said. Ian Macpherson, senior energy analyst at investment research firm Piper Jaffray & Co., said the offshore industry is on track to have its first profitable year since the bust in 2019.
"We're still bouncing along the bottom in terms of activity," he said, "but there's little debate the direction from here is positive."
In a bet on the sector's comeback, Transocean on Tuesday agreed to spend $2.7 billion to buy rival Ocean Rig, sealing its rank as the world's largest offshore drilling contractor and giving it a greater foothold in promising areas including Brazil, Norway and West Africa. CEO Jeremy Thigpen, speaking Wednesday at a Barclays energy conference, said he believes the recovery is already well underway.
"We are far more bullish on the recovery than we have been historically," he said. "We're seeing new contract awards across all of our customer bases."
The North Sea has proven especially resilient, particularly in the waters off of Norway. Christian Brown, president of the oil and gas division for Canadian engineering and construction firm SNC Lavalin, said that there is widespread consensus among his customers that oil is trading well above the cost of drilling there.
He expects the sector's momentum to build as oil prices rise.
"You're starting to see customers, particularly the international oil companies and the independents, building some capacity offshore because they believe the market will be there for bigger developments," he said.
The Gulf of Mexico also is seeing signs of life, despite a marked decline in drilling activity in the years since crude oil topped out at $100 a barrel four years ago. There are only 16 drilling rigs in operation there, according to Baker Hughes, down from 63 in the summer of 2014.
Royal Dutch Shell, however, recently launched its multibillion-dollar Appomattox platform in the Norphlet region of the Gulf. It's the company's first major deepwater project after the bust.
The company earlier this year joined Chevron, BP and France's Total in announcing deepwater discoveries in the Gulf. Smaller companies including Talos Energy and Fieldwood Energy are also expanding there.
Recommended for you

Diamond Offshore lands $610m contracts including UK gig for Ocean GreatWhite