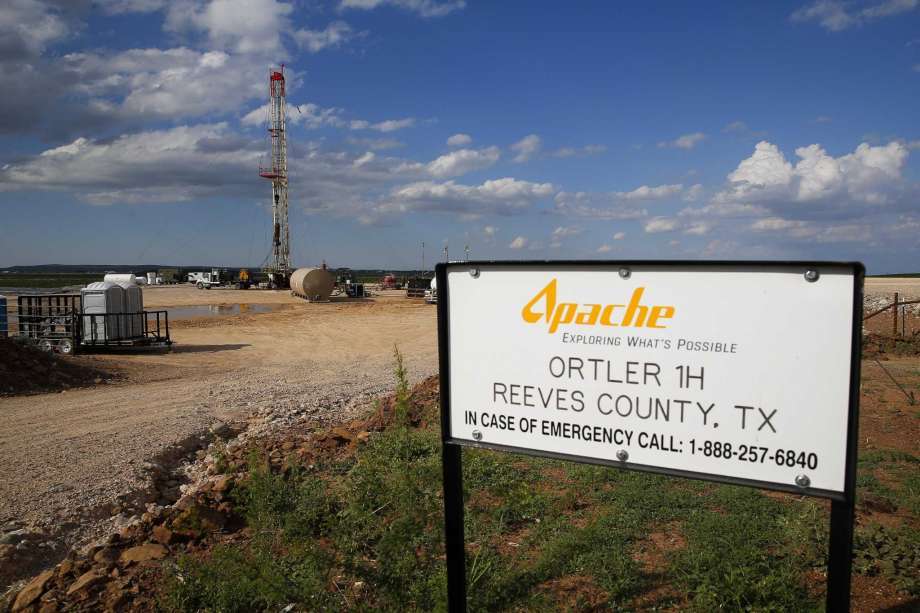 Houston oil company Apache Corp. has doubled a gift to help save a revered West Texas swimming hole.
In addition to donating $1 million to repair the shuttered Balmorhea State Park Pool, the company has donated an additional $1 million to create an endowment to preserve and support the iconic West Texas state park.
Apache Corp. CEO John Christmann made the announcement during the Thursday morning meeting of the Texas Parks & Wildlife Commission in Austin.
"Balmorhea State Park is a natural treasure and an icon of West Texas, and it's also a critical part of the local economy," Christmann said. "But most importantly, it's a special place to the residents of the entire West Texas region, many of whom are Apache employees and partners. It wasn't a matter of if but a matter of how we would help."
The popular and spring-fed West Texas swimming hole was closed in May 2018 after park staff performing an annual cleaning noticed damage to the concrete apron under the diving board. The concrete apron is used to stabilize the walls of the pool against erosion.
Park officials drained and closed the pool while the Texas Parks & Wildlife Foundation, a non-profit organization to support the state agency, launched a $2 million fundraising campaign.
Apache, the largest oil company in the area, pledged to match all donations dollar-for-dollar up to $1 million. The foundation reached its $1 million goal on Jan. 17 after receiving 575 donations "from Amarillo to Brownsville to Dallas."
"That means a total of $2 million will go towards repairing the pool, ensuring that much needed resources are not diverted from other parks statewide," Christmann said.
Christmann said the company's additional donation of $1 million will be used to create a permanent endowment within the Texas Parks & Wildlife Foundation to support Balmorhea State Park.
"That will provide incremental support to assist the park in fulfilling its mission of enhancing visitor experiences and conserving a truly unique resource," Christmann said.
Recommended for you

Apache parent APA generates $1bn from stock and asset sales