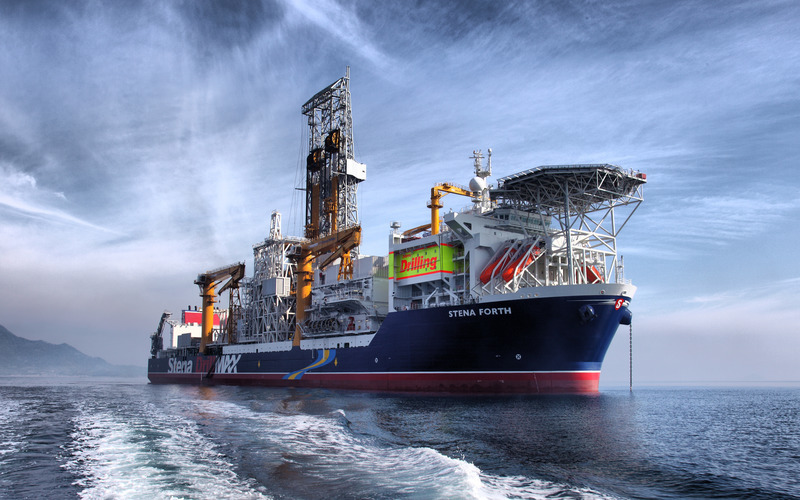 Aberdeen-headquartered Stena Drilling has been booked for an exploration well on the Orinduik block offshore Guyana.
Project partners Eco (Atlantic) Oil and Gas, Total and Tullow selected the Stena Forth drillship for the Jethro-Lobe prospect.
Stena Forth is currently stationed off West Africa.
Drilling on Jethro-Lobe is expected to start in June. The contract includes an option for a second well on Orinduik.
Colin Kinley, chief operating officer at London-listed Eco Atlantic, said: "Eco is pleased to have secured the Stena Forth Drillship for this initial drill programme on Orinduik.
"This state-of-the-art Class 3 Rig has overall capacity ratings at close to double our operating requirements. The rig is operating, which is a great advantage to the partners.
"The partners selected the 250 million barrel Jethro-Lobe Tertiary prospect in December, which is only a few kilometers away and up dip from multiple Exxon discoveries in the region and in the same proven resource intervals.
"While the Jethro-Lobe is a Tertiary target, which we believe is similar to the Exxon Hammerhead discovery that appears to extend onto Orinduik, we will also drill down to test the Cretaceous section below Jethro."
Toronto-headquartered Eco holds a 15% working interest alongside Total (25%) and Tullow Oil (60%) in the Orinduik Block in the Suriname-Guyana basin.
Orinduik is adjacent and updip to the deep-water Liza Field and Snoek, Payara, Pacora, Turbot, Longtail and Hammerhead discoveries, recently made by ExxonMobil and Hess.
Recommended for you

Rejecting Egypt route, Cyprus aims to capture more Aphrodite value