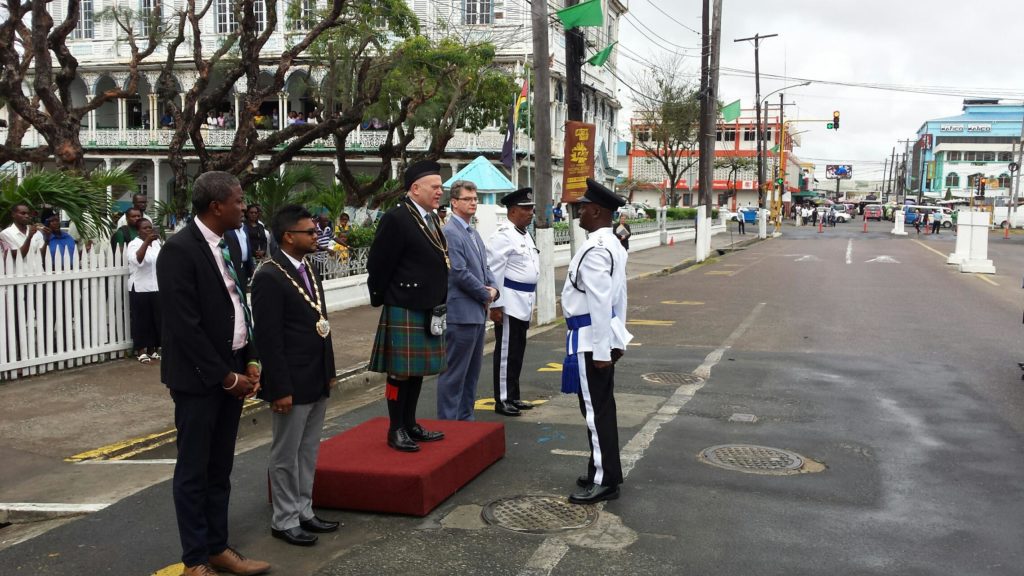 Aberdeen's Lord Provost, Barney Crockett, flew out of Guyana on Friday after a fruitful trip to this soon-to-be oil rich South American nation.
The oil boom is almost upon Guyana with production expected to start later this year or early next. By 2025, Guyana is expected to be a major world oil power.
Lord Provost Crockett had a packed schedule in his three days in Georgetown, from the early morning Friday signing of a twinning agreement with the city, to meetings with government ministers and a reception at the home of the British High Commissioner, Greg Quinn.
The great and the good of Guyanese society turned out for that.
Lord Provost Crockett's Saturday was equally packed, with lunch in the company of the Private Sector Commission, the CBI of Guyana and a reception with the Georgetown Chamber of Commerce and Industry.