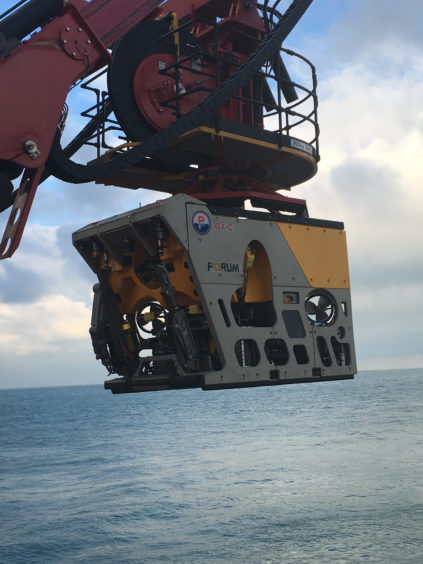 Forum Subsea Technologies will supply three remotely-operated vehicles (ROVs) to DOF Subsea for projects off Brazil.
The systems will be built at Forum's UK facility at Kirkbymoorside in Yorkshire and delivered in the first quarter of this year.
Kevin Taylor, Forum Subsea Technologies vice president of subsea vehicles said: "Forum's range of Perry ROVs are the most long-established and recognisable vehicles in the subsea industry due to their quality, reliability and flexibility.
"In total, DOF Subsea has more than 60 of Forum's ROVs in their global fleet. As the market continues to pick up from a sustained downturn, it is reassuring to see this ongoing confidence in our systems which meet the operational resilience and safety standards our clients require."