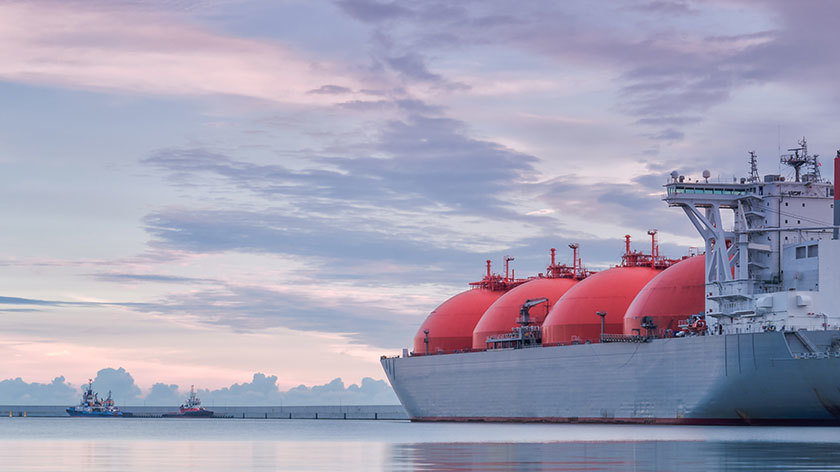 Kinder Morgan's Elba LNG plant is finally starting up, with one train producing and two more on the way.
The first unit was placed into service at the end of September, with start-up work under way on the second and third units. Commissioning is taking place on the fourth, fifth and sixth units and construction on the remaining four "largely complete", the company said in its third quarter results. The facility is near Savannah, in Georgia.
Total capacity at the plant will be 2.5 million tonnes per year, equivalent to around 350 million cubic feet (9.9 million cubic metres) per day of gas. Production from the $2.1 billion Elba LNG is contracted to Shell, for a 20-year term. The 10 trains were constructed on the basis of the Movable Modular Liquefaction System (MMLS), using Shell technology.
Kinder Morgan owns Elba LNG via a joint venture, in which it has a 51% stake, with EIG Global Energy Partners. Starting up the first unit has let Kinder Morgan earn around 70% of its expected total daily revenue from the units.
The Elba Island facility was previously an import terminal, but only received LNG shipments from 1978 to 1980. Shell had owned EIG's 49% stake until July 2015, when it sold this equity to Kinder Morgan. In the statement announcing the sale of Shell's stake, the companies said Elba LNG was expected to start producing in late 2017.
Kinder Morgan also expressed its bullish sentiments about the future of natural gas in the US in its third quarter results, which would be partly driven by LNG exports.
Kinder Morgan said it expected gas demand – including LNG exports and pipeline exports to Mexico – in the US would increase by 34% from 2018 levels, to more than 120 billion cubic feet (3.39 mcm) per day. LNG exports will show the greatest increase, up by more than five-fold, it said. Exports to Mexico will also rise substantially, up by 57%.
Construction on the plant was carried out by IHI E&C, under an engineering, procurement, construction and commissioning (EPCC) contract announced in April 2016.
Recommended for you
X

'Commercial pressures' drive loss for Babcock's UK offshore businesses