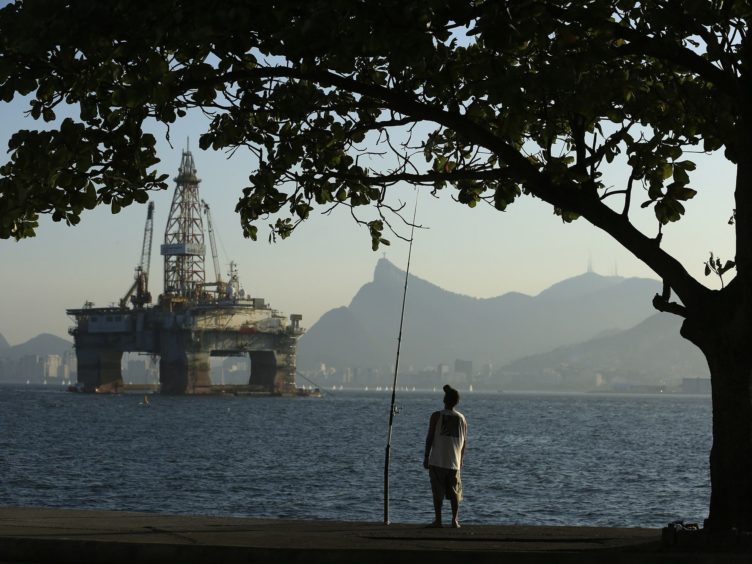 A former Petroleo Brasileiro SA oil trader who went by the code name "Phil Collins" told a Brazilian judge he received bribes from Vitol Group to favor the firm in contracts with the crude producer, court documents show.
Carlos Roberto Martins Barbosa said he collected payoffs between 2003 and 2005 to steer fuel oil contracts to Vitol with Petrobras, as the state-controlled company is known, and give Vitol more favorable terms.
Payments equivalent to 12 cents per barrel were deposited by Vitol into his bank account in Switzerland, according to his Oct. 23 testimony, which was published for the first time on a court website in Brazil's Parana state.
The alleged bribes were paid following negotiations with the head of Vitol in Brazil at the time, Lauro Moreira, and with the consent of the firm's U.S. boss Mike Loya and then-Latin America head Tony Maarraoui, the ex-Petrobras trader testified.
Loya and Maarraoui have previously been cited in court documents as part of Brazil's sprawling Carwash corruption probe.
"In trading, when you want to get a bribe, you don't make $10 a barrel in one cargo," Barbosa said in the testimony. "It's the perpetuity of a few cents in each sale, in each product, that provides the illicit gain."
Investigators say their long-running investigation is zeroing in on commodity trading houses.
On Thursday, Brazilian prosecutors said Swiss authorities executed search warrants at Geneva addresses linked to Vitol and Trafigura Group Ltd., which are the subject of a corruption and money-laundering investigation for allegedly bribing employees at Petrobras.
One Brazilian prosecutor said top executives of the two firms could face charges for being aware of and engaging in the scheme.
"We are deepening investigations and collecting more evidence we consider necessary before we can press charges," Brazilian federal prosecutor Athayde Ribeiro Costa, part of Brazil's Carwash task-force, said in a interview by phone from Curitiba in Parana. "That's why the raids were carried out in the companies' offices in Geneva."
A London-based spokeswoman for Vitol said the company has a zero tolerance policy in respect of bribery and corruption, and continues to cooperate with relevant authorities.
No one responded to calls made to Loya's office at Vitol in Houston. An automatic email reply sent from Maarraoui's email address at Vitol said he no longer works for the company. Moreira, who left Vitol in 2005, couldn't be reached for comment.
Petrobras declined to comment on the testimony. Trafigura confirmed its Geneva offices were visited by Swiss authorities on Wednesday.
It responded to a request for assistance with the investigation, provided documents, and is taking the allegations seriously, a company representative said.
The Swiss Attorney General's Office confirmed Thursday it "acted on a request for legal assistance from Brazil" in the case, while declining to provide further details.
The Swiss raids raise the stakes in the ongoing bribery investigation against Vitol, the world's largest independent oil trader, and Trafigura, the second-biggest. Geneva is a key trading hub for both companies. Trafigura's top executives are based in the city.
Carwash has ensnared business leaders and politicians including former Brazilian President Luiz Inacio Lula da Silva.
It spread to Switzerland in 2015 as prosecutors and financial regulators began looking into whether the country's banks unwittingly acted as conduits for money laundering and the payment of bribes. Swiss prosecutors said in February they were helping their Brazilian counterparts' investigation into potential bribery. The contracts with Petrobras were signed between 2004 and 2015, officials said.
Brazilian prosecutors are currently conducting two separate criminal probes involving Vitol and Trafigura. Since those probes began in 2018, a judge has accepted charges against people connected to both companies, including alleged intermediaries. So far, no verdicts have been reached.
Brazilian authorities have alleged Vitol and Trafigura used agents to facilitate payments to officials at Petrobras. Some commodity trading houses, including Trafigura, have vowed to cut back or eliminate the use of intermediaries in foreign countries.