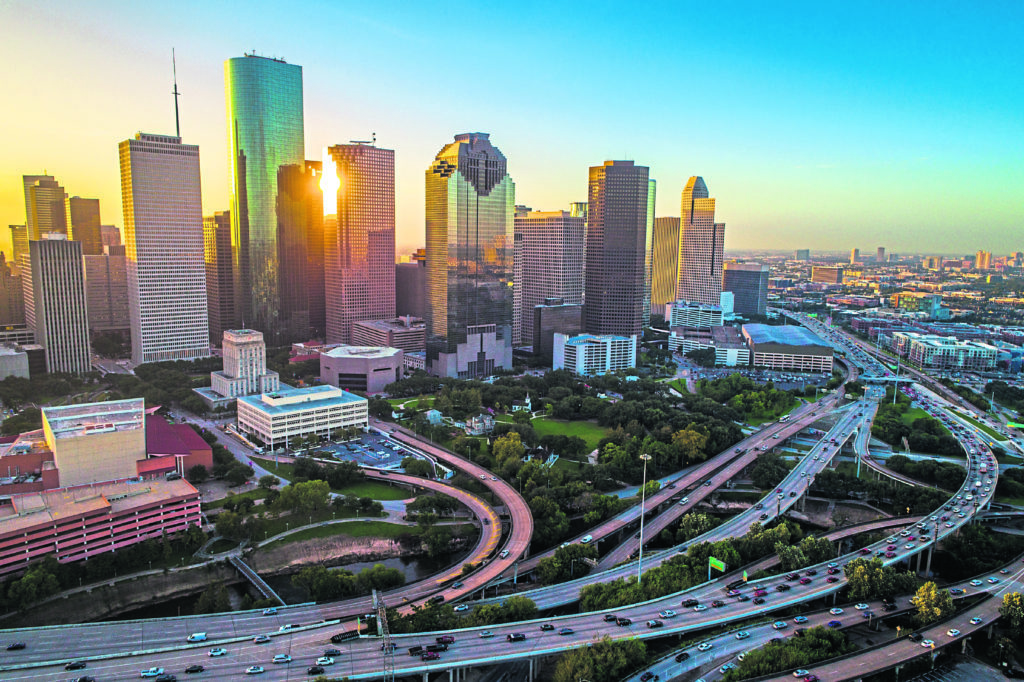 Energy companies swiftly slashed spending and dividends after oil prices on Monday suffered their biggest one-day decline in 30 years.
Two Houston firms, Occidental Petroleum and Marathon Oil, each cut nearly a third of their planned capital spending, cutting about $1.7 billion and $500 million respectively from the Houston companies' budgets used to fund oil exploration and production. West Texas producers Diamondback Energy and Parsley Energy also plan to idle oil rigs and lay off fracking crews.
"We're taking swift and decisive action to defend our cash flow generation, protect our balance sheet and fund our dividend," Marathon Oil CEO Lee Tillman said in a statement.
The cuts capped Monday's historic oil crash, which saw the price of the U.S. benchmark plunge 25 percent, or more than $10 a barrel, to settle at $31.13 per barrel. It was the biggest one-day decline since the first Gulf War in January 1991. Monday's price collapse came as Russia and Saudi Arabia said they would flood the market with cheap crude despite weakening demand caused by fears of the novel coronavirus.
Oil rallied Tuesday, rebounding more than 10 percent to settle at $34.36. However, it wasn't enough to quell fears of sweeping spending cuts and mass layoffs that seem all but certain. Many shale companies can turn a profit at $50 a barrel oil, but they cannot survive $30 a barrel oil without drastic cuts to production and staff, analysts said.
Marathon on Tuesday said it will immediately reduce its capital spending plan to $1.9 billion from $2.4 billion.
The oil and gas producer also said it plans to suspend all drilling operations in Oklahoma and reduce drilling activity in the Northern Delaware basin in New Mexico. The company has three oil rigs and one fracking crew in Oklahoma, and four oil rigs and one fracking crew in the Northern Delaware Basin.
Midland-based Diamondback Energy said it would reduce the number of drilling rigs in the Permian Basin of West Texas to 18, down from 20, and Austin-based Parsley Energy said it would reduce its Permian rigs to 12, down from 15.
Oxy on Tuesday said it will reduce capital spending this year to about $3.6 billion from a budgeted $5.3 billion. The Houston oil and gas producer also reduced its quarterly dividend for the first time in 30 years, slashing shareholder payouts to 11 cents, down 86 percent from a previously announced 79 cents.
"Due to the sharp decline in global commodity prices, we are taking actions that will strengthen our balance sheet and continue to reduce debt," CEO Vicki Hollub said in a statement.
The move comes less than two weeks after Hollub reassured Wall Street analysts and investors that Oxy would maintain its dividend payment, calling it "one of the defining characteristics of our company" and its most important priority after maintaining operations. Oxy has sought to preserve healthy dividends after its $38 billion acquisition of The Woodlands-based Anadarko.
"Leveraging up to buy Anadarko couldn't have happened at a worse time given the oil price crash," said Leo Mariani, a senior equity analyst at KeyBank. "One of the big plans to pay off the debt was asset sales. At this point, asset sales will be extremely challenging."
Faced with a choice between continuing to pay sizable dividends or pay down its massive debt amid declining revenue from lower-than-expected oil prices, Oxy decided to do the latter. Its dividend and spending cuts will allow the company to break even if U.S. crude prices remain near $30 per barrel.
Mariani said he wasn't surprised Oxy would reduce its dividend.
"The market has been anticipating dividends would be cut in half," Mariani said. "Honestly, it's a good thing. It would help them improve their balance sheet quicker."
Recommended for you

After blowing $300bn, US shale finally makes money