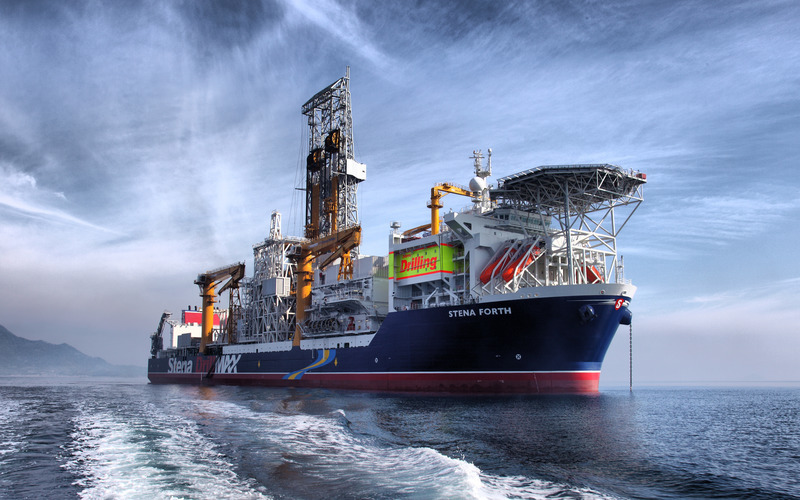 Stena Drilling has been awarded a new contract for work in the Suriname-Guyana basin with Tullow Oil.
The Stena Forth drillship will carry out the campaign at Block-47, around 160miles north of Suriname next year.
Aberdeen-headquartered Stena Drilling will mobilise the vessel to the site in late December this year/early January 2021, with plans to begin the campaign in January/ February.
Tullow Oil previously said it planned to drill the Goliathberg-Voltzberg North well in Block 47 in the fourth quarter of 2020, testing targets in 1,900 metres of water.
It comes after Apache made three discoveries off the coast of Suriname already this year – a "significant" find at the Maka Central-1 well in April, another at the Sapakara West-1,  then followed by a find at the Kwaskwasi-1 well at the end of July.
All three were in Block 58 off Suriname.
Stena did not disclose the length of the drilling campaign or the value of the contract.
It comes after Tullow failed to find any significant reserviour quality rocks at the Araku-1 well, in Block 54, in 2017.
In a statement, Stena said: "Stena Drilling are pleased to be the chosen Contractor for this work and look forward to working with Tullow Oil plc and their partners again on this exciting opportunity."
Elsewhere, Stena Drilling has also won a decommissioning contract for the Stena Spey off the coast of Ireland.
The campaign, with PSE Kinsale Energy, will begin in April next year with contractor AGR Well Management.
Stena Spey will mobilise to the Kinsale field, off Cork, for the 10-well decom campaign in Q1 next year.
The work is expected to take 180 days to complete.
It will follow completion of the vessel's current contract with Dana Petroleum in the central North Sea.
Both contracts come following a warning from Bassoe Offshore that UK operators may "struggle" to find rigs for campaigns next year due as the backlog, combined with vessels being scrapped, drives up demand.
Recommended for you

Africa Oil rides expectations with drilling in Namibia, Nigeria