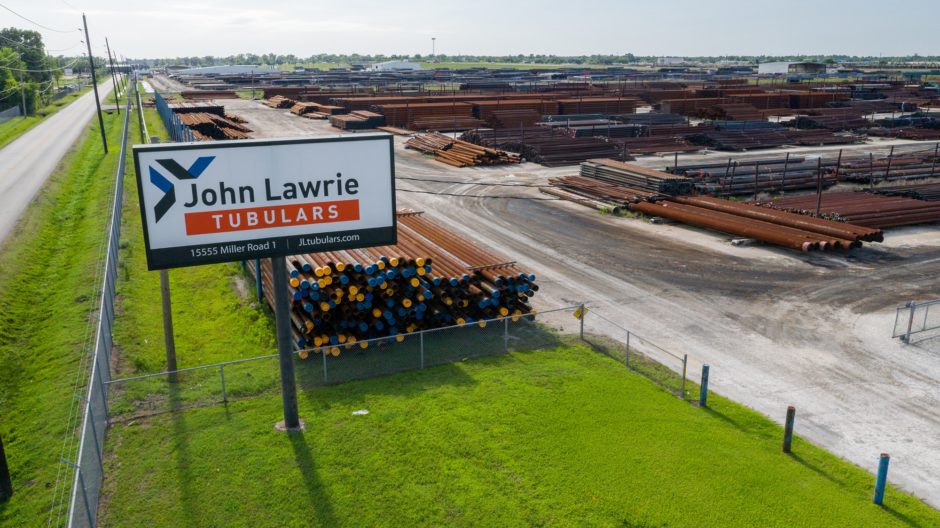 John Lawrie Group has made a £1.9million investment as it moves to continue its expansion in the United States.
The firm has injected £1.1m on new equipment at the Houston-headquarters of John Lawrie tubulars (JLT), the US arm of the Aberdeen-based business, with the creation of 10 jobs.
An additional £750,000 is due to be spent there between October and December.
JLT is a specialist in the supply of steel tubulars for piling to the American construction industry, which reflects the firm's specialisation in the circular economy in the UK, reusing decommissioned pipes from oil infrastructure for sale.
Elsewhere, JLT recently opened Phase 1 of a new eight-acre yard in Camden, New Jersey, with capacity to store thousands of tonnes of pipe for shipment across the US.
The New Jersey yard includes a 123,000 square-foot warehouse and 5,000 square-foot garage, as well as office space.
JLT has also last month started groundwork started on a second-phase extension, with plans for yet another third growth spurt, converting the warehouse to a fully equipped fabrication facility.
The firm's New Jersey and Texas sites complement other facilities in Colorado, Pennsylvania and Oklahoma.
Established in Aberdeen during the 1930s, John Lawrie Group bills itself as an expert firm in metal recycling, steel tubulars and decommissioning.
The company employs around 90 people worldwide.
Recommended for you
X

Updated: EnQuest bosses says recent footprint shrinkage part of 'natural cycle'