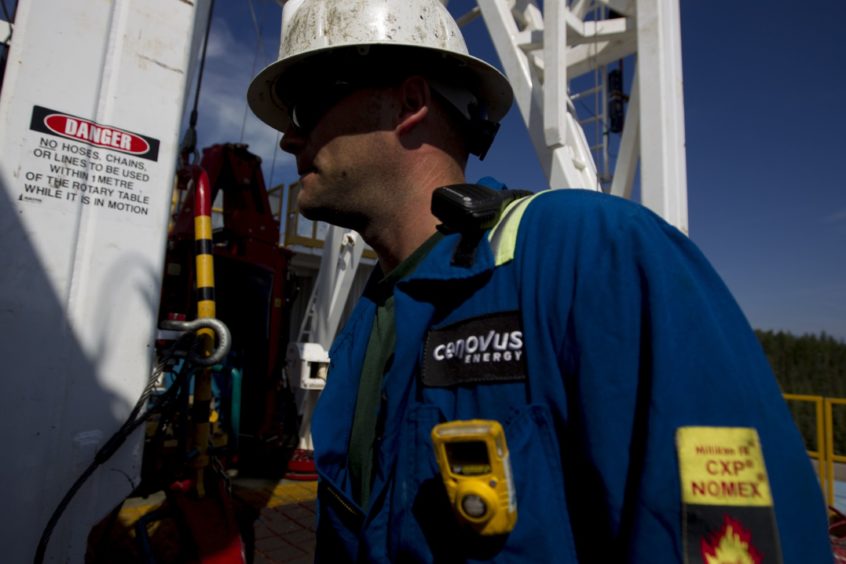 Cenovus Energy Inc. agreed to buy Husky Energy Inc. in a C$3.8 billion ($2.9 billion) all-stock deal that will combine two of the largest players in Canada's beleaguered oil-sands industry, which is struggling after the slump in crude prices.
The transaction will create the country's third-largest oil and natural gas producer and lead to C$1.2 billion in savings, the companies said Sunday in a statement. Following the completion of the deal, Hong Kong billionaire Li Ka-shing and CK Hutchison Holdings, the conglomerate he founded and Husky's biggest shareholder, will together own about 27% of Cenovus.
Like most of their industry peers, Cenovus and Husky are currently losing money following the crash in oil demand due to the pandemic. But even before the devastating impact of Covid-19, the Alberta oil sands had already lost their luster due to a chronic lack of pipeline capacity to export crude. That has forced producers there to accept hefty price discounts.
Husky shareholders will receive 0.7845 of a Cenovus share and 0.0651 of a Cenovus share purchase warrant in exchange for each Husky common share.
That represents a 21% deal premium, excluding the warrants. The takeover is valued at C$23.6 billion when debt is included.
The oil sands also face increased environmental scrutiny arising from their carbon intensity, which makes the deposits more polluting to exploit than conventional reserves or shale. International oil majors including Norway's Equinor ASA, France's Total SA and Houston-based ConocoPhillips have either left or reduced their presence in Canada in recent years.
Debt Problems
Cenovus's purchase of Conoco's oil sands assets in 2017 left the Calgary-based company with heavy debts, magnifying its exposure to tumbling Canadian heavy oil prices. Its shares have fallen 72% since the deal was announced and 75% over five years. Husky's shares are down 85% over five years.
Buying Husky will boost Cenovus's production to about 750,000 barrels a day of oil equivalent from about 475,000 now. But perhaps more importantly, it will gain substantial downstream assets, namely additional refinery and pipeline capacity.
That will equip Cenovus to refine and upgrade 70% of its crude at its own refineries. The company says that will leave it less exposed to Western Canada Select, the local benchmark price, which usually trades at a discount of more than $10 a barrel to West Texas Intermediate, partly because of pipeline constraints. The Alberta government has even imposed production limits to keep the size of the discount in check, though it plans to lift those restrictions in December.
'More Resilient'
The merged company will be cash-flow positive "right out the gate," Cenovus Chief Executive Officer Alex Pourbaix said in an interview. According to the statement announcing the deal, the company will break-even at $36 a barrel for WTI crude. That's seen falling to $33 by 2023. WTI closed Friday at $39.85.
"The combined entity is far more resilient," Husky CEO Robert Peabody said in the interview. "We will deleverage faster."
Cenovus, which is rated Ba2 by Moody's Investors Service, aims to be an investment-grade borrower, executives said during a call with analysts Sunday. The company said the deal will help it create an "accelerated path" to cutting debt to less than two times Ebitda within 24 months.
"Nobody should be surprised if non-core assets are sold," Pourbaix said in the interview. Husky's retail business, which includes gas stations and travel centers across most of Canada, is a division "we will take a look at."
Cenovus and Husky started their "on-and-off again" merger discussions during the pandemic, with a more concentrated effort to reach an agreement over the last couple of months, Pourbaix said.
The deal is expected to close in the first quarter of 2021, after which Cenovus will have about C$12 billion in net debt and C$8.5 billion in committed credit facilities from a broad banking syndicate.
It's the largest deal in the Canadian oil industry since Husky's attempted C$2.75 billion hostile takeover bid for MEG Energy Corp. Husky abandoned that transaction in January 2019 after failing to win enough shareholder support.
U.S. Deals
The C$1.2 billion in savings comprise C$600 million from reduced capital spending and C$600 million in corporate and operating cost cuts, including job reductions. Cenovus will continue to operate under that name, with its headquarters remaining in Calgary.
The tie-up also follows a recent flurry of oil and gas deals south of the border that's shaking up the U.S. shale industry. Just last week, ConocoPhillips agreed to buy Concho Resources Inc. for $9.7 billion takeover and Pioneer Natural Resources Co. agreed to acquire Parsley Energy Inc. for $4.5 billion. EQT Corp., the biggest producer of U.S. natural gas, is also seeking to acquire rival CNX Resources Corp., people familiar with the matter said last week.
RBC Capital Markets and TD Securities are Cenovus's financial advisers on the deal and Bennett Jones LLP and Paul, Weiss, Rifkind, Wharton & Garrison LLP are its legal advisers. Goldman Sachs Group Inc. and CIBC Capital Markets are Husky's financial advisers and Osler, Hoskin & Harcourt LLP and Norton Rose Fulbright US LLP are its legal advisers.
Recommended for you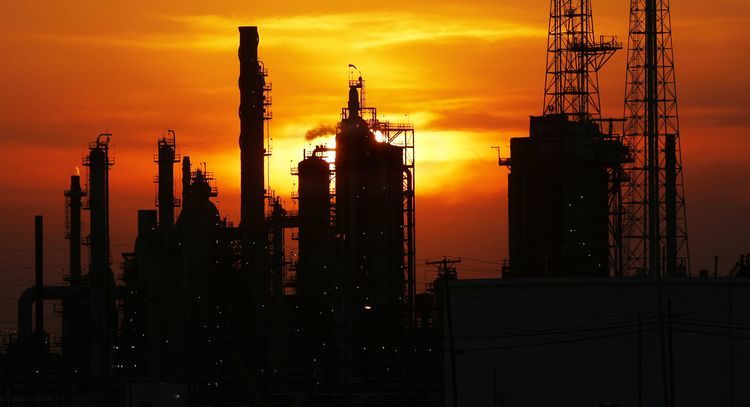 BP sells half of Husky Toledo refinery to Cenovus for $300m