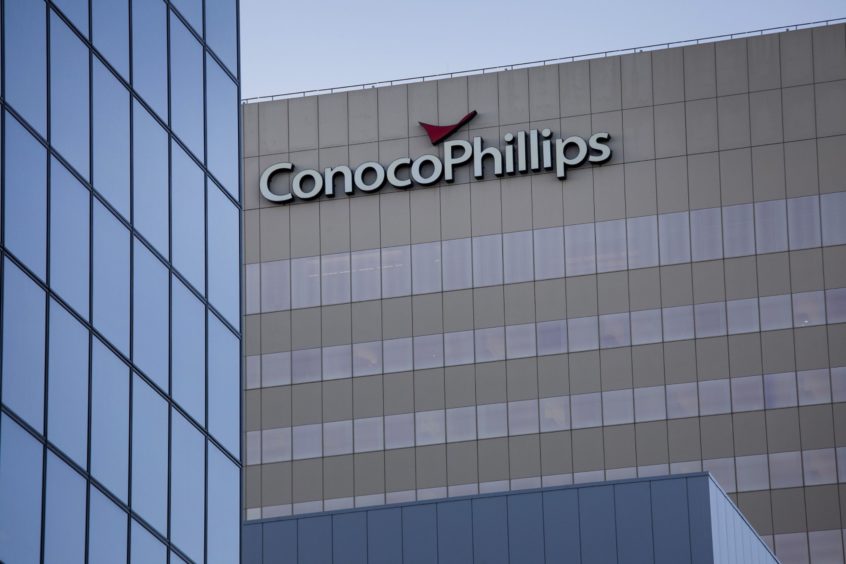 The U.S. Securities and Exchange Commission has told ConocoPhillips and Occidental Petroleum to hold shareholder votes on new emissions targets, Financial Times reported, citing a letter the SEC sent to ConocoPhillips that the publication has seen.
The SEC denied requests from both companies to dismiss shareholder motions that would require them to discuss in detail their plans for cutting their "Scope 3" emissions. The two oil companies said the proposals looked to micromanage their operations but the SEC said it was "unable to concur" with this argument, the FT reported.
The regulator's view is that the proposal does not seek to micromanage the company to such a degree that its exclusion be appropriate the SEC wrote to ConocoPhillips. This is the first time that the SEC denied requests by oil and gas companies to exclude votes on Scope 3, unidentified activists told FT.
ConocoPhillips, Occidental Petroleum and the SEC didn't respond to FT's requests for comment.
The SEC has been sending its strongest signals yet that corporations will have to disclose more to shareholders about how climate change affects their businesses.
Allison Herren Lee, the regulator's acting chair, announced earlier in the week that the agency will solicit public comment on potential policy changes. "It's time to move from the question of "if" to the more difficult question of how we obtain disclosure on climate," Lee said in a speech before the Center for American Progress, a trade group.
The SEC also didn't agree with Exxon Mobil Corp.'s request to let it block a resolution from BNP Paribas Asset Management that urged the oil giant to report if, and how, its lobbying activities aligned with global efforts to fight global warming — an early sign that U.S. regulators are less likely to side with companies on environmental, social and governance issues under President Joe Biden.
"This is a breakthrough in the fight against climate change. Finally, shareholders can vote about the elephant in the room: product emissions. All our experience in Europe has shown that only shareholders' votes for concrete emissions targets will lead oil majors to change course," said Mark van Baal, of Follow This.