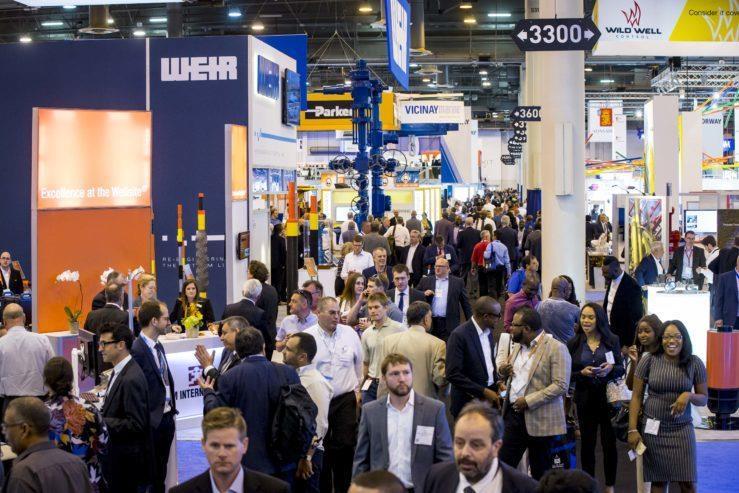 Navigating Covid restrictions, dodging other energy calendar fixtures and even working around the Houston Texans football team has allowed OTC in Houston to finally get underway this month.
Organisers took the decision last year to cancel the world's largest oil and gas industry conference, which typically draws hundreds of people from north-east Scotland.
But Offshore Technology Conference chairperson Cindy Yeilding said the stars aligned to get the show, typically held in May, on the road this month, running from the 16th-19th.
"We have had these timelines with decisions for 'go/no go' and what we did for 2021 was we deferred, based on CDC (Centres for Disease Control and Prevention) and global guidance, to August. Thinking that with vaccinations that would be the safest time and it was also the most convenient for Houston."
August means they avoid the NFL programme at the OTC venue, NRG Park, which is also where the Texans play during the season, while also keeping distance from the World Petroleum Congress held in December in Houston.
Recent OTC events have drawn around 60,000 visitors (for comparison, Offshore Europe in Aberdeen in 2019 drew 38,000 delegates) but there's no telling how this year, under unprecedented circumstances, will hold up.
"We are still carrying a lot of uncertainty on how much international attendance we will truly be able to have but we expect it to be lower," Yeilding said.
"That's where, we hope, the virtual aspect will fill a big gap."
A hybrid approach of in-person and virtual attendance has been selected for this year, and those showing up in Houston are promised the same excellent standard of technical programme.
However there will be enhanced cleaning protocols, social distancing, hand sanitizing and contactless payments, while some OTC staples like scheduled formal dinners have had to be cut down to keep workers safe.
"We're doing all we can to make sure that the in-person experience, the venue is as safe as possible for our participants.
"But if it is just not feasible to come then we welcome all participants virtually as well. We've learned a lot over the last 18 months on offering a virtual conference and I think it is going to be very robust and really exciting."
Future of the industry to take centre stage
Yeilding, senior vice president at BP America and a geologist by background, noted that the energy transition will be one of the major components of this year's conference.
Among other things, the opening session will go over the International Energy Agency (IEA) scenario set out earlier this year stating that no new oil and gas fields should be developed if the sector is to reach net zero.
She gave her personal view on the matter, stating "these sorts of predictions are good because they stimulate dialogues and force all of us to put real data in the room, rather than just aspirational targets".
Yeilding cited former BP CEO Bob Dudley from a CERA week in recent years, who noted that "the race is to reduce carbon, not the race to renewables" and asked for a "pragmatic approach".
She said: "I think that has really stuck with me because, if you look at the oil and gas industry, it's doing tremendous amounts to reduce its carbon footprint, looking at not only Scope 1 and Scope 2 emissions but also Scope 3 related to their products.
"The term we would use is 'don't throw the baby out with the bathwater', thinking pragmatically because of the economic impacts, the jobs impact.
"Everybody in the oil and gas industry, in general society, wants to reduce emissions, so I hope that will be the pragmatic priority."
OTC is a not-for-profit event representing 13 technical societies where revenues from the conference are funneled.
Part of its role is to share lessons learned about technology, projects and safety improvement, which includes showcasing the expertise in oil and gas which can serve renewable areas like offshore wind and tidal.
Yeilding added: "However we can bring those industries and individuals together to look at synergies, job opportunities, sharing stories and challenging each other, that's really our mission."
Registration for the conference can be found at https://2021.otcnet.org/register