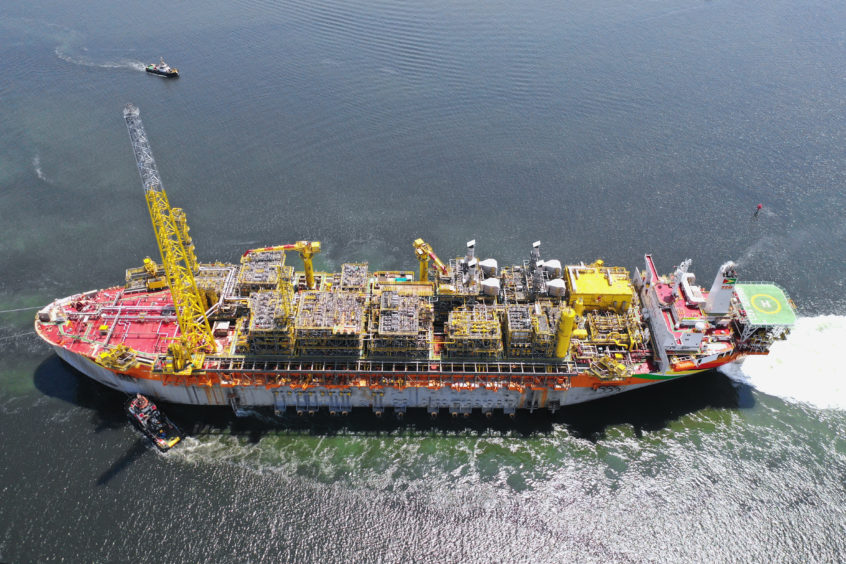 SBM Offshore (AMS: SBMO) has won an order for an FPSO at the Yellowtail development for ExxonMobil.
Yellowtail marks the fourth floating production, storage and offloading vessel for the Dutch shipbuilder in Guyana.
The order triggers the initial release of funds from ExxonMoil to begin front-end engineering and design (FEED) activities.
Once FEED work is complete, and subject to approvals in Guyana of the development plan, project sanction and a final investment decision by Exxon, SBM Offshore will construct, install and lease the FPSO for up to two years.
SBM would also operate the vessel during that time period, with first oil expected in 2025.
The Yellowtail order builds on the Liza Destiny, Unity and Prosperity FPSOs which SBM has built for ExxonMobil in Guyana.
This new vessel will be designed to produce 250,000 barrels of oil per day, with associated gas treatment capacity of 450 million cubic feet per day and water injection capacity of 300,000 barrels per day.
Earlier this week, TechnipFMC won a major contract to develop the subsea production system for Yellowtail.
The new FPSO will be spread moored in water depth of about 1,800 metres and be able to store around two million barrels of crude oil.
SBM added that, due to challenging market conditions, it has established a special purpose company with engineering firm McDermott to execute the project.
The firm is 70% owned by SBM and the remainder by McDermott, combining engineering and fabrication capacity of both companies, while the FPSO will be fully owned by SBM.
SBM Offshore chief executive Bruno Chabas said: "SBM Offshore is proud to announce ExxonMobil has awarded the contracts for the fourth FPSO to be deployed in Guyana.
"When finished, the FPSO will be the largest producing unit ever built by the Company. This project again demonstrates the value that our industry leading Fast4Ward® program continues to bring to our clients and other stakeholders. "We are also pleased to announce our partnership with McDermott and look forward to working together through the execution phase and deliver this world class project."
ExonMobil uncovered Yellowtail in April 2019 – at the time it was the 13th discovery on the Stabroek block.
A 21st discovery at Stabroek was made earlier this year, increasing the gross discovered recoverable resource to 10 billion barrels of oil equivalent.
The block, which covers 26,800 square kilometres, is operated by ExxonMobil (45%), via Esso Exploration and Production Guyana.
Hess Guyana Exploration (30%) and CNOOC Petroleum Guyana (25%) also hold stakes in Stabroek.
Recommended for you

UK warns of security situation in Guyana