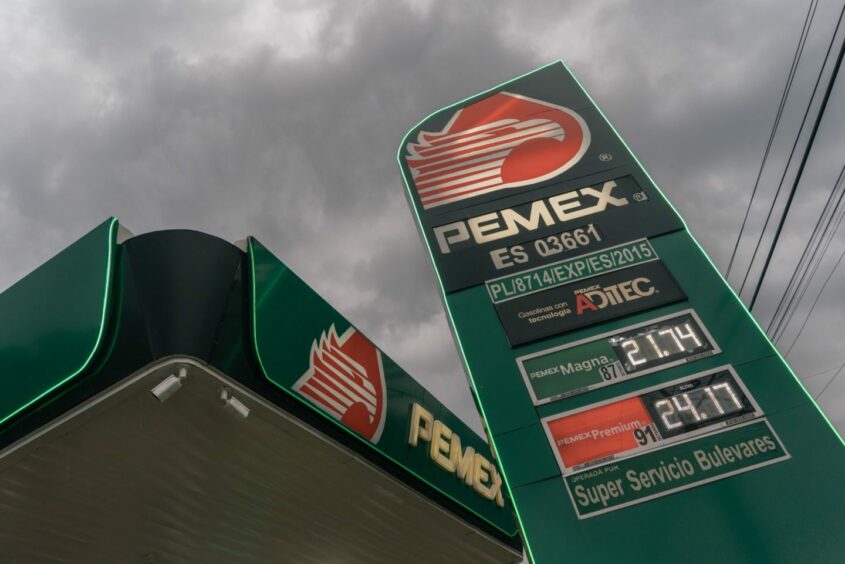 Petroleos Mexicanos and Talos Energy have finalized a plan to develop the giant oil field Zama in a deal that will enable Talos and its partners to participate in operational decisions after the Mexican state oil giant was granted operatorship.
The development plan, which was submitted to Mexico's oil regulator for approval on Thursday, envisions the creation of a so-called integrated project team in which all four stakeholders — Pemex, Talos and its partners Wintershall DEA and Harbour Energy — help shape the development of the 800-million-barrel find, according to press statements from the companies.
The deal is a somewhat of consolation prize for Talos after Mexican authorities granted operatorship of the megafield to Pemex following the discovery that Zama bled into a reservoir owned by the Mexican state oil bohemoth. While Talos had filed a notice of intent to go to arbitration over the decision, claiming it was a breach of the USMCA free trade agreement, the Houston-based driller has since tempered its expectations.
The development plan will allow Talos to co-lead with Pemex on operating and drilling decisions, its Chief Executive Officer Tim Duncan said in an interview.
"We will have a hand in the design and execution of everything related to that development plan," he said.
Even so, the integrated project teams will report to a unit operating committee, which Pemex controls.
Under the presidency of Andres Manuel Lopez Obrador, Mexico has sought to give Pemex a bigger share of the nation's oil territory. The president also reversed energy reforms made in 2013 and 2014 by his predecessor that had enabled the Talos-led consortium to make the discovery in the first place.
The plan includes drilling 46 wells with two offshore platforms, and the oil and gas will be sent to a new onshore facility at the Dos Bocas port, Pemex said in the statement. Zama is expected to reach 180,000 barrels a day of output, about 10% of Mexico's total oil production, Pemex said in a Thursday statement.
Regulator approval for the field development plan is one of the last steps before the companies involved in the project finalize their investments. The so-called final investment decision is targeted in the next year, Wintershall said in a statement.
So far, Talos and its partners have invested about $350 million in the project while Pemex has yet to invest significantly. The development of Zama is expected to require a total investment between $4 billion to $5 billion over the next 30 years.