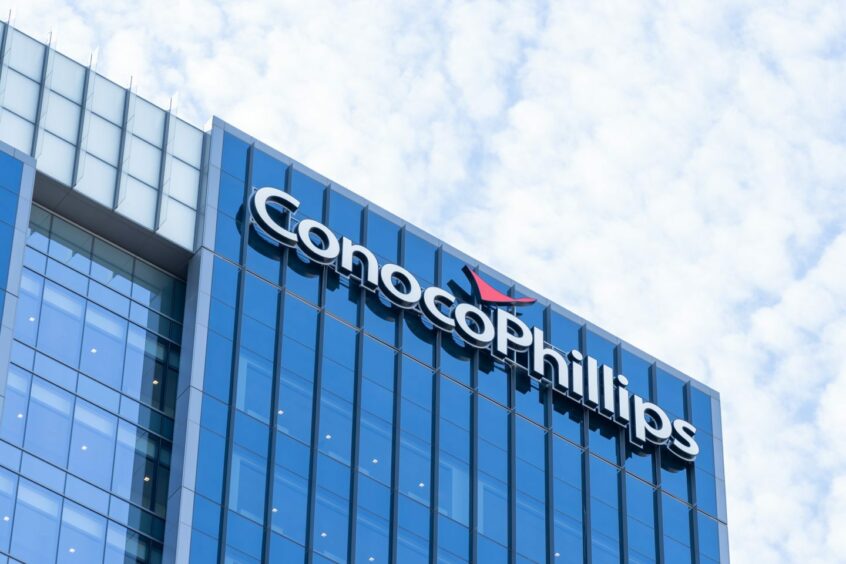 ConocoPhillips jumped almost 6% after the oil explorer boosted investor payouts and raised its production outlook.
The company (NYSE:COP) announced a 14% increase in dividends to 58 cents a share while posting better-than-expected third-quarter profit, according to a statement Thursday. Full-year oil output will reach the equivalent of 1.82 million barrels a day, up from the previous forecast of 1.8 million to 1.81 million, after ConocoPhillips expanded its holdings in Canada's oil-sands region.
Chief Executive Officer Ryan Lance signaled reluctance to join the recent wave of acquisition activity among peers including Exxon Mobil and Chevron.
"We're in a part of the cycle that's a little frothy and probably at a higher bid-cycle price than we would have ascribed to them," Lance said during a conference call with analysts.
ConocoPhillips shares rose 5.3% to $122.83 at 2:34 p.m. in New York and have advanced 24% in the past six months.
Recommended for you

ConocoPhillips hits first gas on £1bn UK-Norway North Sea project