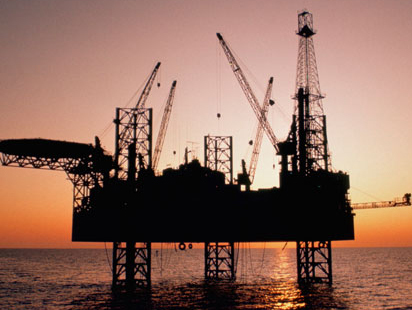 An explosion at a Gulf of Mexico oil and gas platform operated by Fieldwood Energy LLC killed one person and injured three others, according to the Bureau of Safety and Environmental Enforcement.
The explosion on Fieldwood's Echo Platform occurred about 12 miles (19 kilometers) off the coast of New Orleans and was reported just before 3 p.m. local time yesterday, according to a statement on the bureau's website. The platform wasn't in production at the time, and no pollution was reported.
"This was an isolated incident that has been fully contained," according to an e-mailed statement from Fieldwood. The worker killed was a contractor, while a second contractor was seriously injured, Fieldwood said.
Fieldwood, an explorer backed by private equity firm Riverstone Holdings LLC, bought Apache Corp.'s shallow-water assets last year for $3.75 billion in cash. Fieldwood is a Houston-based company focused on the acquisition and development of oil and gas assets in North America, including the Gulf of Mexico, according to its website.
The bureau is coordinating the response with the U.S. Coast Guard and will investigate the incident, according to the statement.
Recommended for you

ODE warned over fire and explosion risk at Harbour's Tolmount platform