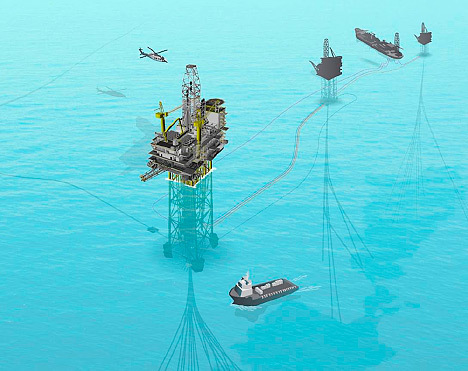 One of Norway's biggest oil and gas companies has submitted plans for the second phase of their Brazilian offshore project.
Statoil, in partnership with Sinochem, submitted a plan of development to the South American's country's National Agency of Petroleum, Natural Gas and Biofuels in Rio de Janeiro on January 30.
Phase two of the Peregrino oilfield project will include the construction of a new well head platform and drilling rig – Platform C .
The oil field is situated east of the Brazilian capital, in the south-west part of the Campos Basin, and has produced 90 million barrels of oil for the firm since production began in April 2011.
It is thought that the plans will add 250 million barrels in recoverable resources to the Peregrino field at an investment of $3.5billion.
The news comes following a sanction of the project in December last year.
Statoil's Brazil country manager, Pål Eitrheim, said: "Over its lifetime the project will generate several positive effects for Statoil's supply chain and substantial tax incomes for Brazil.
"Peregrino Phase II will strengthen our position in the country and reinforce our long-term commitment for the development of Brazil".
The company expect production to begin nearer the end of the decade, but this could be subject to change.
The new platform would be tied-back to the existing FPSO Peregrino and include stand alone power generation.
Phase two would also allow Statoil to access the currently unreachable Peregrino Southwest area, with 21 wells planned to be drilled during the development.
All production and injection wells are planned to be drilled from the drilling centre, WHP-C.
Recommended for you

Taqa kicks off massive decommissioning project at Brae Bravo