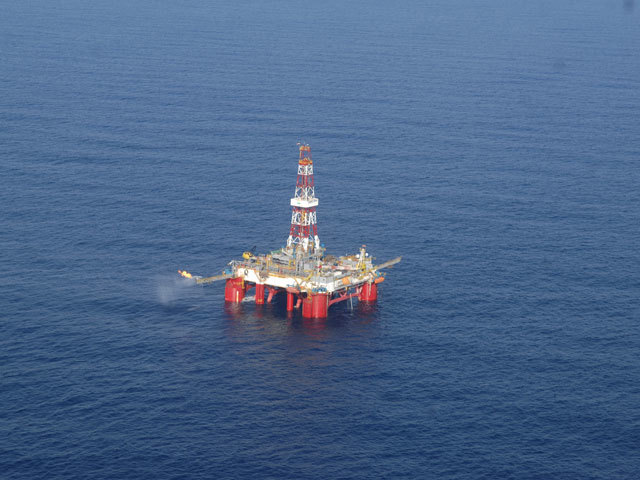 In arresting Marcelo Odebrecht, Brazilian federal prosecutors have netted themselves a whale.
Odebrecht's journey from heir and leader of one of Brazil's largest family business empires and most influential companies to a jail cell in Curitiba is an economy-shaking development in the unfolding Petrobras bribery scandal that suddenly shows no signs of abating.
Odebrecht's billionaire family's empire spans across more than 20 nations. The company over which he presides as president, Odebrecht SA, has built Brazilian World Cup stadiums, Cuba's deep water port, Miami's airport and is Angola's biggest private employer. The conglomerate is a major and aggressive donor to Brazilian political campaigns at all levels.
Police detained Odebrecht, 46 years old, and Otavio Azevedo of Andrade Gutierrez SA, Friday as part of a coordinated federal operation involving 220 police officers in four states. The strike is the culmination of months of digging by investigators who were convinced that a scheme involving Petrobras insiders and contractors to rake-off vast sums from inflated construction and service contracts had to have the blessings of corporate higher-ups.
"This is the biggest fish they've caught yet," said David Fleischer, an emeritus professor of political science at the University of Brasilia.
Investigation Grows
The arrest of a business boss with such wide-reaching political ties is adding new fuel to the investigation and could deepen Brazil's recession, said Christopher Garman, head of country analysis for Eurasia, in a phone interview from Washington D.C. Economists are already forecasting the worst contraction in 25 years.
"This is a line of investigation that keeps growing and can contaminate the whole economy," he said.
Odebrecht, whose grandfather Norberto founded the company in 1944, has denied wrongdoing and a judge has yet to accept formal charges. In an interview at Odebrecht's Sao Paulo offices last month, he declined to comment on the record about alleged company involvement in the Petrobras scandal, saying only that investigators are looking at a small part of the vast web of 500 companies and 15 divisions that make up Odebrecht.
In a wide-ranging interview, he did agree to talk about his conglomerate's legal campaign finance contributions, saying such contributions are part of the influence process that major contractors participate in. The company gives money to candidates based upon a consensus of its top executives of their business needs. The list of recipients includes governors, political parties that back mayors and "about 150 members of congress," according to the CEO.
Political Contributions
"When you are the industry leader, and we are the leader of practically all industries, naturally you have to deal with the politicians of that sector," Odebrecht said.
Odebrecht SA, which reported 108 billion reais in revenues in 2014, does everything from heavy construction to making petrochemicals.
In 2014, an election year, the company and its subsidiaries contributed 88 million reais, according to Brazilian election records. The major builders being investigated in the Petrobras scandal legally contributed 344 million reais to political parties in 2014, an election year. About half went to the three parties implicated in the scandal, according to Brazilian election records.
The arrests of presidents Odebrecht and Azevedo follow raids last Nov. 14 in which police arrested CEOs and top executives from at least seven companies accused of being part of the bribe-giving cartel. Prosecutors at the time sought arrests of two Odebrecht executives but Judge Sergio Moro ruled they didn't yet have enough evidence.
Offices Searched
The latest arrests took longer because the accused were "more sophisticated" by moving cash through offshore accounts, federal police official Igor de Paula said in a press conference in Curitiba.
Police now have concrete evidence that the presidents of both companies were aware of bid rigging, bribery payments and forming of a cartel, de Paula said. The investigation has reached as far as accounts in Switzerland, Panama and Monaco. Though the investigation hadn't previously uncovered documented proof of bribe payments at Odebrecht and Andrade Gutierrez, there has since been an "accumulation of evidence" that changed the case, Moro said in a search and seizure order released Friday.
Odebrecht's construction unit said in an e-mailed statement that its offices in Sao Paulo and Rio de Janeiro had been searched and that arrest warrants had been carried out. The company said the detentions were "unnecessary" since the company and its executives have cooperated with the investigation.
Habeas Corpus
Odebrecht board member Newton de Souza will assume executive functions in Marcelo's absence, said Dora Cavalcanti, a lawyer for the company. She said in a Sao Paulo press conference that lawyers will file a request for habeas corpus to free the company's executives in coming days.
Andrade Gutierrez said in an e-mailed statement it was aiding in the police investigation and denied any involvement in the scandal, dubbed by prosecutors Operation Carwash because a money-laundering component of the scheme was run out of a gas station.
Moro, in his arrest order, said that the the bribery scheme couldn't have existed without the knowledge of Marcelo Odebrecht and Otavio Azevedo, given that it had gone on for at least a decade and involved hundreds of millions in bribes paid in billions worth of contracts.
Moro also cited an e-mail sent to Marcelo Odebrecht about overpricing of contracts, and a phone call between Azevedo and alleged bribe broker Fernando Soares. Soares has denied any wrongdoing.
Marcelo Odebrecht and the other arrested executives were taken by police to Curitiba, the capital of the state of Parana. They were loaded onto a police jet on a dark, rainy runway in Sao Paulo, according to images on TV Globo.
Not all of the suspects named by Moro were immediately detained. "I have nothing to do with this situation," said Paulo Roberto Dalmazzo, a former Andrade Gutierrez executive who had an arrest warrant issued by a judge on Friday. He said in a phone interview that he planned to turn himself in, even though the arrest was "absurd."