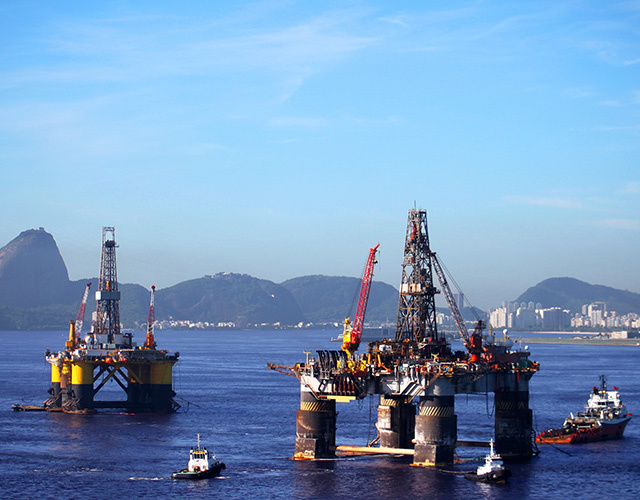 Brazil's state-run oil company Petrobras, which slashed its five-year spending plan by 40% in June, will likely cut back further as growing debt costs, falling oil prices and a weak currency have already made the plan obsolete, two company sources have revealed.
Standard & Poor's decision to cut Brazil's sovereign credit rating to "junk" grade on Wednesday was followed by a separate downgrade on Thursday, stated news agency Reuters.
The sources said the downgrade will raise the cost of refinancing Petrobras' more than $130billion of debt and reduce the capital available to drill wells, build production ships and refineries and pay for infrastructure to boost output and revenue.
"The June plan is already obsolete, its outlook for oil prices, debt costs and the currency are no longer realistic. The plan will have to be changed," one of the sources said.
Hailed as a return to reality after years of missed output goals, record spending and a giant corruption scandal that led to $17billion of writedowns, the plan unveiled in June cut the 2015-2019 spending goal to $130billion from $221billion.
Both sources are directly involved in Petrobras' planning efforts and asked for anonymity because company plans are still under discussion.
Both also said a planned sale in 2015 of up to 25% of fuel-distribution arm Petrobras Distribuidora is now almost impossible.
Chief executive Aldemir Bendine said in June that Petrobras would likely start reviewing its strategic plans on a quarterly basis.
The June plan is based on Brent crude oil averaging $60 a barrel in 2015 and $70 a barrel from 2016 to 2019.
So far this year Brent has averaged $57 and Brent futures are trading below $60 a barrel through November 2017, a sign few investors and traders expect an increase soon.
The highest current futures price is $65.10 for December 2022 settlement.
Petrobras' plan also assumed Brazil's real currency would average 3.10 to the dollar in 2015 and 3.26 in 2016. But it has already weakened 19% since then to 3.85, driving up the local currency cost of paying the company's debts, most of which are in dollars.
The S&P move is also Petrobras' second downgrade to junk this year after Moody's Investors Service stripped the company in February.
Many foreign pension funds and other large investors are required to unload bonds once two separate agencies rate them as speculative grade.
That could lead to a plunge in the price of existing Petrobras debt and limit the pool of buyers for new offerings.
The second source said that a revision of the plan's premises and spending will be needed.
"These are times that will try our hearts," the source said.