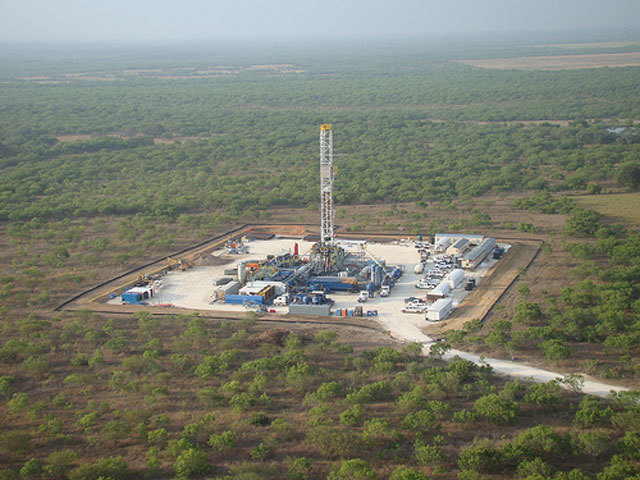 US exploration firm Empyrean has announced a reserves upgrade for its Sugarloaf project at Eagle Ford, Texas.
An independent appraisal and updated report has highlighted a further significant increase in reserves at its flagship asset, which is located in the liquids rich core of the Eagle Ford shale.
The project, in which Empyrean has a 3% working interest, is operated by Marathon.
Proven reserves for Empyrean increased 13.84% to 6.58 million barrels oil equivalent, whilst probable reserves rose by 9.77% to 7.55 million barrels.
Together proved and probable reserves are up 11.63% at 14.11 million barrels.
Proved, probable and possible (3P) reserves increased by 10.9% to 23.2mln barrels.
The company said a valuation sees 1P reserves worth $45.7million (net present value) and the figure for 3P comes in at $294.7 million.
Chief executive Tom Kelley, said: "The value of the Sugarloaf continues to improve even in the current oil price environment," said chief executive Tom Kelly.
"These figures for the Lower Eagle Ford and Austin Chalk prove the robust nature of the asset and the increasing potential for exploitation.
"An increase of more than 10% across all reserve categories highlights the on-going development by Marathon and underpins its confidence in the asset."
"Furthermore, the Upper Eagle Ford formation, which is a relatively new zone identified by Marathon for appraisal and development, is not included in these figures."
Empyrean believes there is significant potential for the reserves to increase further as the Upper Eagle Ford Shale, which is still being evaluated, is not included.
Recommended for you

Jadestone announces largest-ever capex programme for 2023