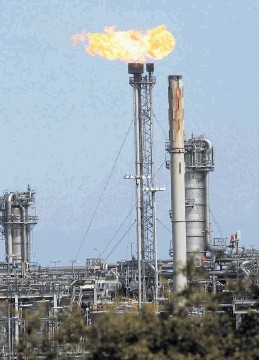 North Dakota's Industrial Commission (NDIC) has established natural gas capture targets in an effort to reduce the amount of flared gas.
The commission recently issued a revision to the flaring targets in response to faster-than-expected gas production growth in the Bakken region.
North Dakota's current target is to capture and sell at least 78% of total natural gas gross withdrawals, or flare just 22% of the state's natural gas output.
Increases in North Dakota's crude oil production have resulted in increased associated natural gas production from oil reservoirs, especially in the Bakken region, states the US Energy Information Administration.
Because of insufficient infrastructure to collect, gather, and transport this natural gas, about one-fifth of North Dakota's natural gas production is flared rather than marketed, it added.
Based on the targets established in April 2014, the percentage of flared gas was set to fall to 15% in January 2016 and to remain at that level until 2021.
However, on September 24, the NDIC slightly loosened the restrictions in the near term, allowing 22% to be flared through the first quarter of 2016
By law, North Dakota prohibits natural gas venting. Natural gas is flared rather than vented without combustion for both safety and environmental reasons.
Vented, unprocessed natural gas contains hydrocarbons that are heavier than air, such as propane and butane, that can be hazardous if introduced to an ignition source.
Flaring natural gas produces carbon dioxide, which, while a greenhouse gas, has a lower global warming potential than methane, the chief component of vented (noncombusted) natural gas.
Increased drilling productivity has resulted in increases in gross withdrawals of natural gas despite decreasing drilling activity in the Bakken.
Although new infrastructure and limits on producing from wells not connected to gathering lines have reduced the amount of flaring at unconnected wells, wells that are connected to gathering lines have flared about 15% of total gross withdrawals over the past two years.
Recommended for you

A fifth of North Sea production accounts for half of basin emissions, S&P finds