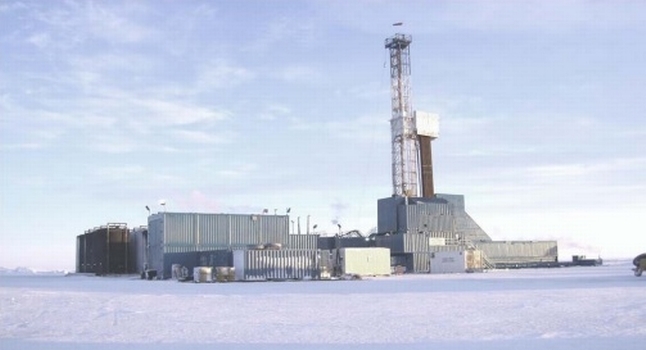 88 Energy said it has achieved its primary unconventional objectives as it completed its drilling campaign on the Icewine #1 well in Alaska.
The company anticipates massive unconventional resources from Icewine with the well reaching its planned total depth of 11,600ft on December 24.
The company said early analysis suggests a large portion of the HRZ shale on the Icewine acreage is within the thermal maturity sweetspot.
In addition to the unconventional HRZ play, a number of conventional reservoir targets were tested and revealed an "excellent" reservoir over the Kuparuk sands interval and substantially higher than anticipated. 88 Energy said this was "extremely positive" for deeper conventional prospectivity on the Icewine acreage
Drilling operations are now complete and the rig will be demobilised from site. The well continues to remain within budget.
Managing director, Dave Wall said: "The high recovery factor in all three cores taken, including in the primary HRZ target and across the bottom seal for the HRZ (Pebble Shale), means that we have excellent data to use in the evaluation of the potentially huge unconventional prize on the Project Icewine acreage.
"Whilst lab evaluation has only just commenced, early indications for the play at Project Icewine are positive, with a large portion of the acreage interpreted to be within the thermal maturity sweetspot.
"The intersection of high quality reservoir at depth in the Kuparuk sands is a major boost to the conventional potential at Project Icewine. Reservoir quality was always considered a key risk at this horizon and the recent observations from Icewine#1 have substantially mitigated
this.
"These deeper sands complement the already prospective conventional horizons in the shallow Brookian sequence, as previously reported."