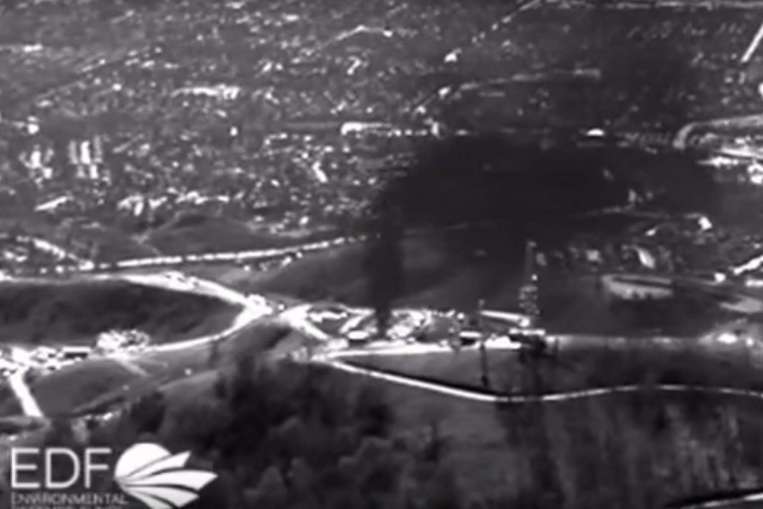 California Governor Jerry Brown declared a state of emergency to protect residents from natural gas that has been leaking from Sempra Energy's underground storage site near Los Angeles for more than two months.
Brown said he was directing state agencies to take additional measures to protect public health and safety, make sure Sempra is held financially accountable for the incident and strengthen the regulatory oversight of gas storage sites, according to a statement Wednesday.
The announcement comes as more than 2,000 families have been forced to temporarily relocate as a result of a leak detected on Oct. 23 and located a mile from the Porter Ranch neighborhood in Los Angeles. A broken well is emitting enough methane to fill the Empire State Building every day and has spewed at least 1.6 million metric tons of greenhouse gases into the atmosphere, the equivalent of driving 200,000 vehicles a year, the state has said.
Sempra's Southern California Gas Co. is drilling a relief well that it expects will stop the gas from escaping from the well located in the Aliso Canyon storage facility, the fourth- largest underground field in the U.S. The utility has said capping the well could take two months.
"Our focus remains on quickly and safely stopping the leak and minimizing the impact to our neighbors in Porter Ranch," Dennis Arriola, president and chief executive officer of Southern California Gas, said in an e-mailed statement.
This week Brown met with Porter Ranch residents and toured the Aliso Canyon facility on the north rim of the San Fernando Valley. His office said the emergency regulations would include daily inspections of gas storage well heads and regular testing of safety equipment.
Brown's emergency order "will bring the additional resources and focus we need — to get people back into their homes, restore confidence in the safety of this community, and begin rebuilding quality of life in the neighborhoods affected by the gas leak," Los Angeles Mayor Eric Garcetti said in a statement. Garcetti said he asked Brown to make the declaration.
Brown also directed the California Public Utilities Commission, which regulates Sempra's Southern California Gas, to ensure that the company covers costs related to the leak while protecting customers. The utility is paying to temporarily relocate residents.