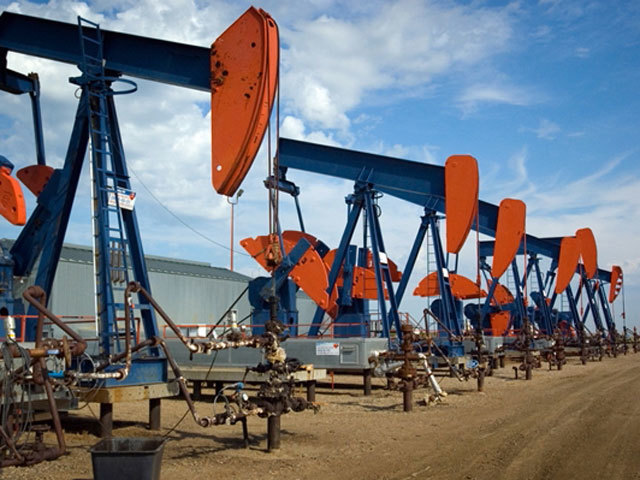 A series of earthquakes that have hit the US state of Oklahoma has to led to calls for the governor to make changes to oil and gas drilling regulations and reduce seismic activity.
Scientists believe the quakes could be linked to energy activity.
Two large earthquakes were recorded in northwest Oklahoma on Wednesday, including a magnitude 4.8 quake. The quakes were part of a surge in seismic activity over the past several years.
Scientists have tied a sharp increase in the intensity and frequency of quakes in Oklahoma to the disposal of saltwater, a byproduct of oil and gas extraction, into deep wells.
Although the quakes caused no major reported damage or injuries, they left many Oklahomans shaken. Firms providing quake insurance saw a surge in calls inquiring about coverage.
Oil fields have boomed in Oklahoma over the past decade thanks to advances in hydraulic fracturing and horizontal drilling.
A public forum is to be held in the Capitol on Friday to discuss the rash of earthquakes.
State representative Richard Morrissette wants the state to halt operation of injection wells at quake sites and do more to prevent them from causing quakes.
He is hoping to build grassroots support to take on the oil and gas drilling industry, a powerful player for decades in the state and a major source of employment.
The industry is Oklahoma's largest source of private capital spending and tax revenue and accounts for about 10% of the state's annual economy, according to the Oklahoma State Chamber, which represents more than 1,000 Oklahoma businesses.
Governor Mary Fallin, a Republican, said last week the state has been regulating disposal wells, taking some steps to limit their injection rate and depth of their injections.
Phillips 66 has overhauled how it plans for earthquakes, a sign US energy companies are starting to react to rising seismicity around the world's largest crude storage hub in Cushing, Oklahoma, site of many disposal wells.
The changes include new protocols for inspecting the health of crude tanks, potentially halting operations after temblors, and monitoring quake alerts.
The strongest quake recorded in Oklahoma was a magnitude 5.5 that struck in April 1952, the US Geological Survey said.