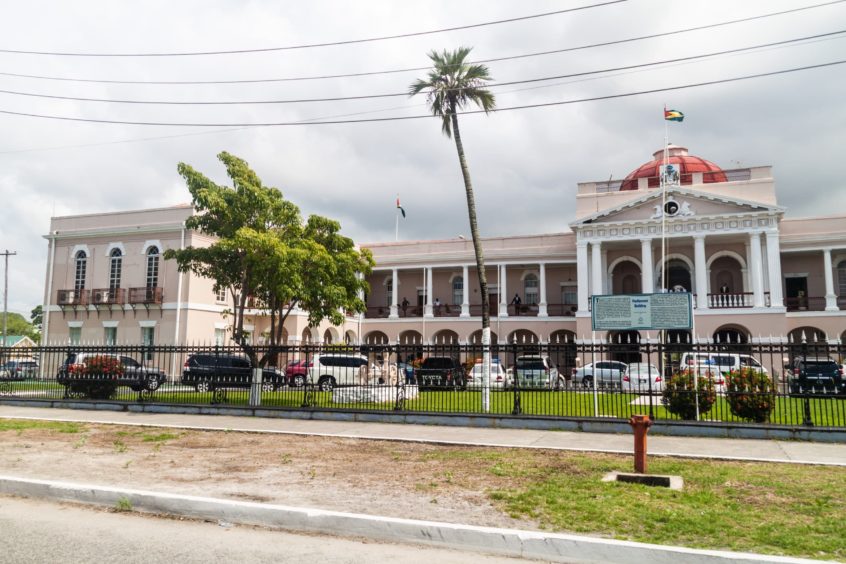 ExxonMobil has drilled the Sapote-1 well, offshore Guyana, but failed to find commercial hydrocarbons.
JHI Associates, a partner on the Canje Block, informed shareholders Westmount Energy and Eco (Atlantic) Oil & Gas of the disappointment on October 30.
The Stena DrillMAX drillship drilled the well in 2,549 metres of water, reaching a total depth of 6,758 metres.
The well found no shows in the primary upper objective, Eco reported. It did find shows in a deeper interval than expected.
Operator ExxonMobil will work on defining the reservoir properties, including porosity and permeability. It will also analyse core samples for hydrocarbons.
Westmount executive chairman Gerard Walsh noted that the Canje partners would now focus on analysing the results.
The intention is to select future drilling targets on the block, he said. Walsh noted that operator had applied to carry out a 12-well drilling programme on the block from 2022.
Westmount has participated in six wells offshore Guyana. Of these, three were non-commercial discoveries.
The results "provide encouragement and must be viewed in the context of initial 'large step-out' wells, in a frontier setting, evaluating giant stratigraphic prospects while seeking to establish the perimeter of the multiple play fairways both to the northeast and southwest of the prolific Stabroek Block", he said.
Next steps
Eco is focusing on its primary asset in the country, the Orinduik Block, it said. Partners on Orinduik are making progress on target selection for a next well, it said.
Drilling in Orinduik has focused on the northern part of the block but the next well may be elsewhere. Eco said the eastern part of the block was the closest to the Liza trend, on ExxonMobil's Stabroek Block, than any other. The US company will drill the Fangtooth-1 well next, to the north and down dip of Orinduik.
"We are very focused on careful selection of the next target to drill on Orinduik. The process has taken longer than we would have liked with prolongation through reprocessing and Covid-19 constraints," said Eco COO Colin Kinley.
"However, each additional well drilled in the Basin, both commercially developed or drilled and abandoned, adds to our understanding of the area," he said. "We are fully funded for our share of the next well and are pushing the operator, towards a committed location, defined drilling date and rig contract."
Tullow Oil has a 60% stake and is the operator of Orinduik. Eco has 15% and TOQAP Guyana 25%.
Exxon has a 35% stake in Canje, while TotalEnergies has 35%, JHI Associates 17.5% and Mid-Atlantic Oil & Gas 12.5%.
Recommended for you

Overcoming the curse of Big Oil