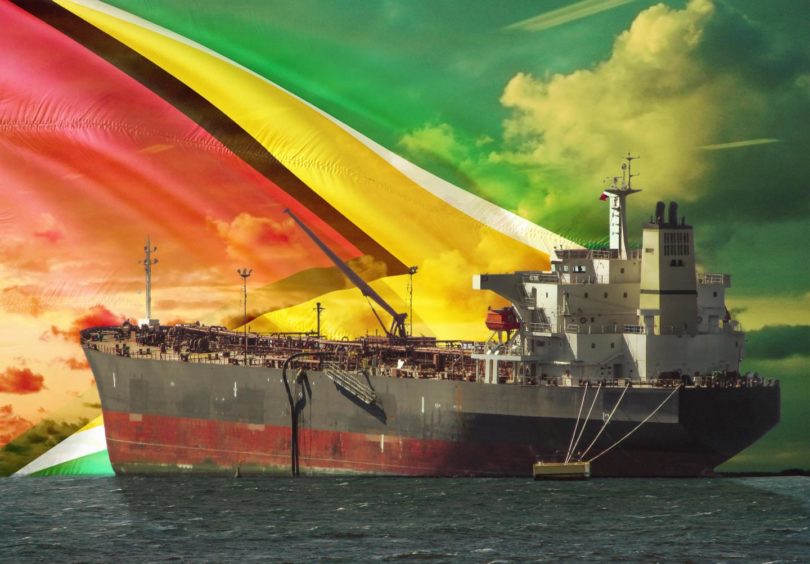 Eco Atlantic Oil & Gas has struck another deal, agreeing to issue shares to buy its partner in Guyana, JHI Associates.
Eco will issue around 34% of its shares to acquire Toronto-based JHI. The Canadian company has a 17.5% stake in the Canje Block, offshore Guyana, and $15 million. It valued the deal at $52mn, based on Eco's current share price.
It expects the deal to close in the second quarter.
Eco recently closed its acquisition of Azinam Group, which is focused in South Africa and Namibia. The buyer acquired Azinam through the transfer of a 16.5% stake in Azinam.
Canje is next to ExxonMobil's Stabroek Block, where the supermajor has discovered more than 10 billion barrels of oil.
Gil Holzman, CEO of Eco, said there was "considerable strategic rationale in acquiring JHI. Eco's ambition is to become the 'go-to' small-cap exploration vehicle for investors seeking exposure to high-impact drilling programmes in three of the world's most exciting hydrocarbon provinces in Guyana, Namibia and South Africa. This acquisition gets us another step closer to that goal and builds on the Azinam acquisition we announced earlier this year."
Adding JHI to Eco will provide a "number of drilling catalysts" for the company over the next two years, from eight offshore blocks.
JHI's cash will also be useful, going to support near-term drilling. Eco operates Block 2B in South Africa where a well is planned in the third quarter. The company laos mentioned the Eco Orinduik Block, offshore Guyana, and Block 3B/4B in South Africa's Orange Basin.
Once the deal has closed, JHI will be able to appoint two non-executive directors to Eco's eight-member board.
Gaining access
Exxon's Esso Exploration & Production Guyana is the operator of Canje with 35%. TotalEnergies E&P Guyana has 35% and Mid-Atlantic Oil & Gas has 12.5%. The licence covers 4,800 square km and is in water depths of 1,700 to 3,000 metres.
JHI CEO John Cullen said the deal would give his company's shareholders access to emerging basins in Namibia and South Africa.
"It also represents the culmination of a tremendous amount of work from JHI's technical team which, over the last six years, saw two supermajors join the Canje Block, and three wells drilled providing valuable information towards unlocking the potential of the deeper water portions of the Guyana-Suriname Basin," Cullen said.
Eco acquired a 6.4% stake in JHI in June 2021. At the beginning of this year, it said it would increase its stake to 7.35%.
Exxon drilled the Sapote-1 on the block in late 2021 and failed to find hydrocarbons. However, it has plans to drill a number more on the block.
Recommended for you

Saipem wins deepwater pipe work in Guyana, Brazil