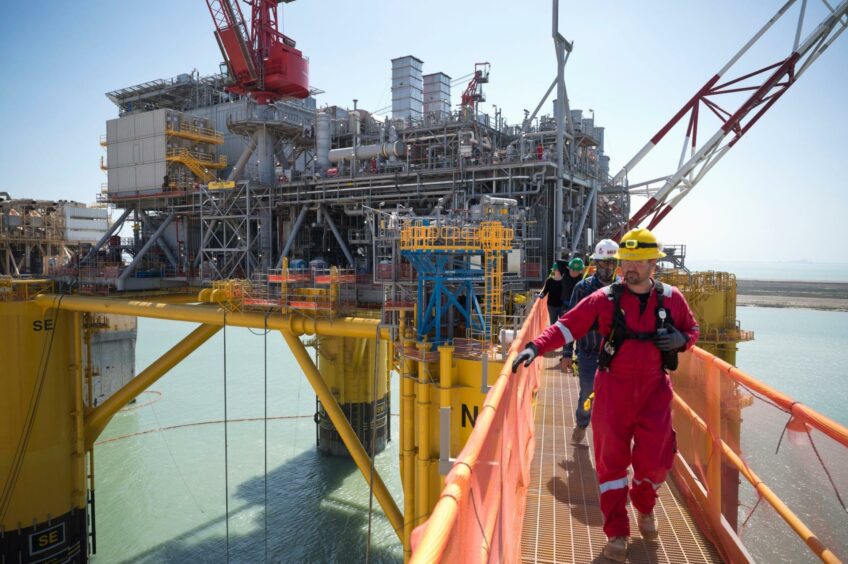 Shell has begun producing at its Vito field, in the US Gulf of Mexico, with the aim of reaching 100,00 barrels of oil equivalent per day.
The company said Vito was its first to use a deepwater platform in the Gulf using a simplified and cost efficient design.
"Vito is an excellent example of how we are approaching our projects to meet the energy demands of today and tomorrow, while remaining resilient as we work toward achieving net zero emissions by 2050," said Zoe Yujnovich, Shell's Upstream Director.
The executive went on to say Vito would generate "greater value" for Shell in the Gulf. In the region, "our production has amongst the lowest greenhouse gas intensity in the world for producing oil".
Shell Offshore has a 63.11% stake in Vito and is the operator. Equinor has the remaining 36.89%.
"Vito is a first-class asset in a key producing region for Equinor," says Chris Golden, the Norwegian company's US country manager.
"The US Gulf of Mexico delivers some of Equinor's highest-value barrels, helping us meet society's critical energy needs while maintaining our focus on reducing emissions towards becoming a net-zero energy company by 2050."
Repeat business
The companies simplified the design for Vito in 2015. This reduced CO2 emissions by 80% over its lifetime while reducing costs more than 70%. The facility is a four-column semi-submersible host, with eight subsea wells.
Shell discovered Vito in 2009. Shell took the final investment decision (FID) on Vito in April 2018. The field includes four blocks in the Mississippi Canyon, in more than 1,220 metres of water. The field holds recoverable resource volumes of 290 million boe.
Production from Vito will flow into Shell Midstream's Mars Pipeline system.
Where Vito has led, Shell's Whale will follow. The company reached FID on Whale in 2021 and it is due to begin producing in 2024.
The design for Whale replicates 99% of Vito's hull and 80% of its topsides.
Recommended for you

Shell takes FID on Gulf of Mexico's Dover tieback