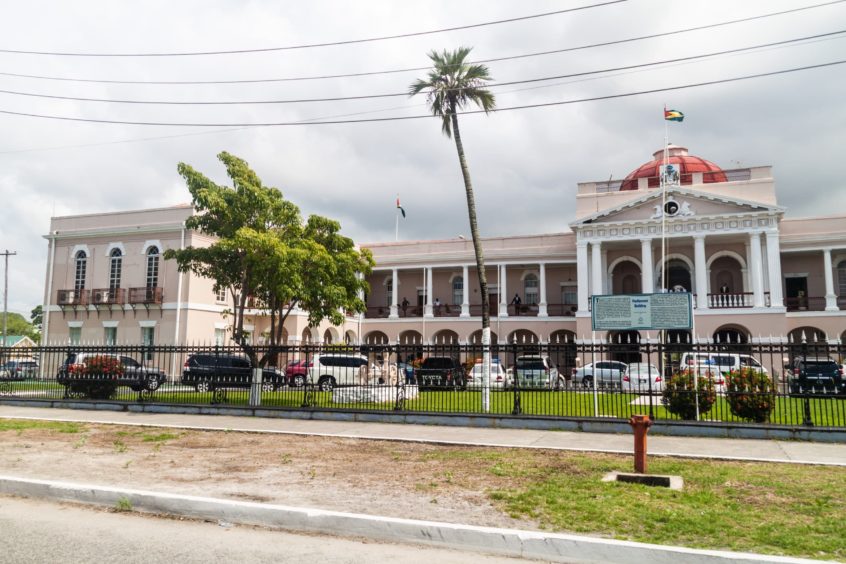 CGX Energy and Frontera Energy have celebrated a new oil discovery off Guyana – but the former's share price sank on the news.
CGX was down 14.75% today following the announcement that the Wei-1 well had found oil, on the Corentyne block. Frontera, which is the major shareholder in CGX and joint venture partner on the block, was slightly up on the day.
The Wei-1 well found 210 feet of hydrocarbon-bearing sands in the Santonian horizon, CGX reported. It plans to release the drilling rig in early July.
The partners did acquire wireline logs and extensive core samples, they reported. "However, due to a tool failure downhole and a new tool not being available, oil samples were not obtained," CGX said.
The company went on to say it would commission a laboratory to assess the rock and fluid properties of the Santonian over the next 23 months. This information should define the net pay of the well and the basis for evaluation.
The joint venture partners have also increased their net pay assessment on the Maastrichtian and Campanian intervals to 77 feet. They did retrieve fluid samples from these areas, showing light crude in the Campanian and sweet medium crude in the Maastrichtian.
Over the next few months, the companies will integrate the results into an updated view of the northern part of the Corentyne block. This holds the recent Wei-1 well and the Kawa-1, in addition to a "prospective central channel complex" that has not yet been drilled.
The two companies believe there is "significant potential" in the block, they said.
Cross-border option
Welligence Energy Analytics said commerciality had not been determined but said it was a "back-to-back technical exploration success", following the Kawa find in 2022. "Could this become the next development in the country after ExxonMobil's Stabroek?"
The consultants went on to note Corentyne is to the south of Stabroek and TotalEnergies' Block 58, in Suriname. Guyana is working on updating its Petroleum Act, which could pave the way for a cross-border unitisation. ExxonMobil and partners have found around 11 billion barrels in Stabroek, while Total has also made a number of finds.
CGX began drilling the Wei-1 well in January. At that point, it said it may opt to drill more wells in the area. CGX has a 32% stake in Corentyne, while Frontera has 68%.
Drilling costs have been an issue at the Wei well. In June, CGX reported these had risen to $190-195mn. Before drilling, the companies had predicted $130-140mn.
The Noble Discoverer drilled the Wei well. Next up for the rig is work for Ecopetrol, offshore Colombia, where it will drill the Orca North-1 exploration well. The contract is due to start in November.
Recommended for you

Africa Oil increases Orange Basin stake ahead of drilling programmes