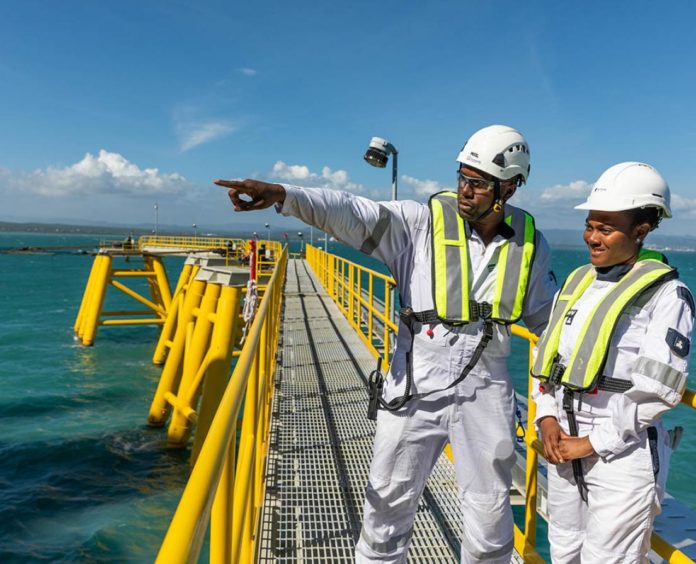 New Fortress Energy has taken a final investment decision (FID) on its Fast LNG plan.
This is a modular floating LNG (FLNG) plan. The US-based company said the 1.4 million tonne per year facility would be moored alongside a floating storage unit (FSU).
This combination can be deployed wherever there is abundant and stranded natural gas, it said.
New Fortress has given limited notice to proceed to Fluor, Chart Industries and Baker Hughes for the first Fast LNG project. It expects this to be operational within 20 months, or by the end of 2022.
"Our innovative Fast LNG liquefiers should allow us to produce LNG between an expected $3-4 [mmBtu] for our growing portfolio of terminals around the world," said New Fortress CEO and chairman Wes Edens.
"This technology can be installed quickly and cheaply to access stranded, low-cost natural gas at a fixed price to meet the global demand for more affordable, reliable and cleaner energy. Alongside our terrific partners, we look forward to deploying one of the world's lowest-cost LNG production facilities by 2022."
First of a kind
Chart reported a $47 million deal with New Fortress, in line with the Fast LNG plan. Chat will provide its ISPMR process technology, heat exchangers, cold boxes and heavy hydrocarbon removal system.
"We are excited to partner with New Fortress Energy on this unique, first-of-a-kind offshore liquefaction system," said Chart's president and CEO Jill Evanko. "[New Fortress] continues to be an industry leader with a strategic approach to the clean energy transition and the entire value chain."
In the explanatory notes, New Fortress explained FID was an internal commitment to provide resources, including capital.
"Our management has not made an FID decision on certain projects as of the date of this press release", it said. The company warned there were no assurances it would take such a decision.
New Fortress has a number of regasification terminal projects and is in the process of broadening its scope. The company struck a major deal in January buying into gas-to-power plans in Brazil. It also bought a 50% stake in the Hilli Episeyo FLNG project, offshore Cameroon.