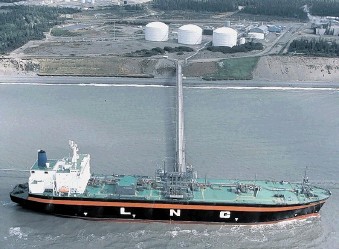 The US Department of Energy (DoE) has approved plans for a three-train LNG project in Alaska. The US government recently approved ConocoPhillips' Willow project, also in Alaska.
The Alaska Gasline Development Corp. (AGDC) aims to build an 807-mile pipeline from the North Slope to Nikiski. It will export gas from the site via a 20 million tonne per year facility. The project carries an estimated $38.7 billion price tag.
The Federal Energy Regulatory Commission (FERC) had issued approval for the plan in May 2020, but environmental NGOs filed requests to overturn this.
The DoE allowed the appeal and set out plans to investigate the impact of the upstream production and the lifecycle emissions for exports.
The results are now in – and they are encouraging for the Alaska LNG plans. The DoE said the new analysis did not change its opinion on exports to non free-trade agreement (FTA) countries.
It allowed one new requirement, though. This will see Alaska LNG certifying to the DoE that gas for export "did not result in the venting of byproduct" CO2 into the atmosphere. There are exemptions to this order, though, allowing scope for venting in case of emergency or "operational exigencies".
A statement from EarthJustice said the Alaska LNG plan "now has most of the approvals needed for it to move forward. The ultimate fate of the project, however, is far from certain."
In crisis
The DoE approval leaves scope for more objections from the Center for Biological Diversity and Cook Inletkeeper.
Liz Jones, at the Center for Biological Diversity, expressed concern that officials had approved a project that "will send billions of cubic feet of gas a day across Alaska and through waters teeming with wildlife, all to be burned up on foreign shores into our overheating atmosphere. The Alaska LNG project should never have been approved."
Moneen Nasmith, a senior attorney at Earthjustice, said the project could emit 10 times as much carbon as the Willow project.
"The condition DOE added on venting may prevent even greater amounts of emissions from producing the massive amounts of gas needed to supply the project, but represents a small fraction of the overall emissions the project will cause. This administration cannot continue to approve these fossil fuel projects and say that it is taking the climate crisis seriously."
Conoco's $7.5bn Willow project should begin producing in 2029 and reach 160,000 barrels per day.
While environmentalists have opposed the Alaska LNG plan, the project does play a part in the administration's diplomatic efforts. In October 2022, the US and Japan held an Alaska LNG Summit. This positioned the Alaska project as an alternative to Russian gas supplies.
Recommended for you

Windfall Tax price floor: What difference will it make to the North Sea?