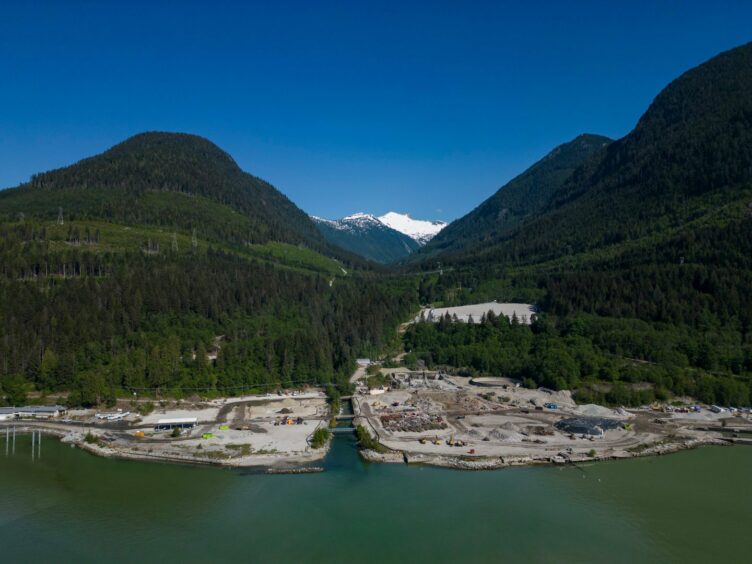 BP (LON:BP) has signed up to buy all the net zero LNG produced at Woodfibre's British Columbia LNG project.
The company announced a third long-term offtake contract today, covering 0.45 million tonnes per year of LNG, for 15 years on a free on board (FOB) basis. BP's first two supply contracts with Woodfibre also run for 15 years.
As a result, Woodfibre has committed 1.95mn tpy of firm supply to BP. The remainder is available on a flexible offtake basis. The project will produce 2.1mn tpy.
Jonathan Shepard, vice president of global LNG trading and origination at bp, said global demand for LNG was expected to grow. "This additional Canadian supply source will further enhance bp's supply positions in the Pacific region. We look forward to continuing our close collaboration with Woodfibre LNG."
BP said it was on the look out for more opportunities in the gas value chain. It aims to reach 30mn tpy of LNG in its portfolio by 2030.
Woodfibre gave notice to proceed in April this year to McDermott International. It expects to be producing in 2027.
The project will use hydropower electricity to drive its compression, with the aim of being the first net zero LNG facility. The LNG facility will be based at a former pulp mill.
The company said its discussions with the Squamish Nation had played a key part in its net zero efforts. Woodfibre expects to produce 83,374 tpy of CO2e and with a CO2e intensity of 0.04 tonnes per tonne of LNG.
In addition to its efforts to reduce its impact, the company will offset emissions from the construction process through deals with local projects.
Woodfibre is the local subsidiary of Singapore's Pacific Energy.