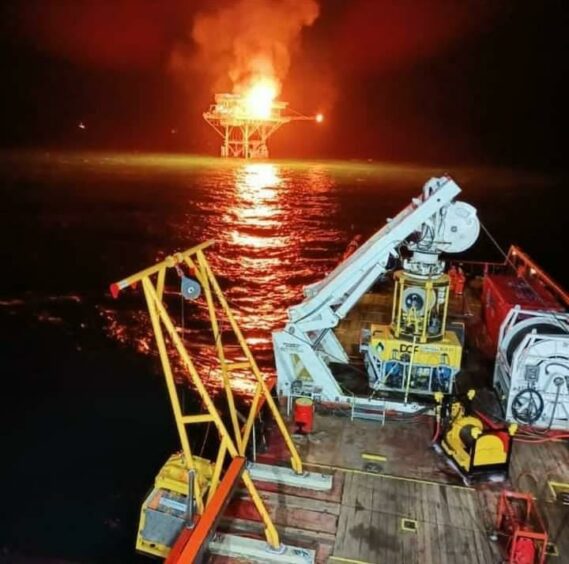 A fire appears to have forced an evacuation from an oil platform offshore Mexico, according to local reports.
Diario del Istmo has reported that at least 15 workers escaped the fire. It took place on a platform on the Octli field, around 23 km from Coatzacoalcos, off Tabasco and Veracruz.
The report said fire broke out early on February 11. The 15 were uninjured, the site said.
The OSV Vigo was reported to have rescued the 15 Pemex workers. The ship was alerted through a distress call.
Pemex has not yet commented on the fire. Diario said the fire had been brought under control.
The Comisión Nacional de Hidrocarburos (CNH) approved the development of Octli in 2019. Pemex set out a plan to invest around $330 million in the project. The discovery well flowed at 3,195 barrels per day, in 37 metres of water.
If confirmed, the fire will be yet another mark on Pemex's offshore safety record.
Two high-profile fires last year highlighted the company's challenges. In July 2021, what was described as an "eye of fire" emerged in the Gulf of Mexico following a subsea leak in a gas pipeline.
The fire broke out on the Ku-Maloob-Zaap complex, which produces 700,000 barrels of oil equivalent per day, roughly 40% of the company's total output.
Then, in August, an explosion and fire on the E-Ku-A2 platform killed at least five workers and injured more. This platform is also part of the Ku-Maloob-Zaap complex.