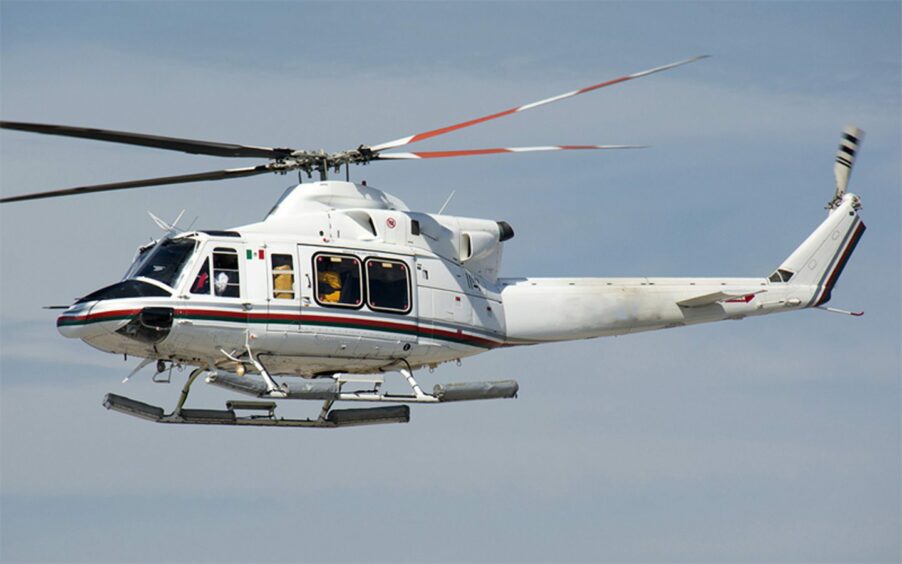 A helicopter heading to Pemex facilities has crashed, with the two member flight crew reported to be dead.
Pemex announced the Heliservicios-operated helicopter had an accident on June 21 at 6:43 am. The only people onboard the Bell helicopter were the pilot and co-pilot.
The accident took place 11 nautical miles from Ciudad del Carmen. The helicopter is a Bell-412, owned by Petroleum Helicopters International. The helicopter was heading to a platform on the Cantarell field.
Naval forces – the Secretaría de Marina (SEMAR) – took part in the search for the helicopter and two crew members. Pemex said SEMAR had supported in sending two boats for search and rescue.
The Mexican company said it had launched an investigation into the root cause of the incident. Pemex said it was committed to the safety of its "workers, its facilities, the community and the environment where it operates".
According to reports in the Mexican media, the rescue operation has found two bodies.
Pemex CEO Octavio Romero Oropeza described it as a "very unfortunate accident", pledging an investigation into the cause of the problem.
El Criollo reported a message it attributed to the pilot saying there had been a snapped rod in the gear.
A similar accident appears to have happened six months ago. In December 2022, a Bell 412 crashed in the same region.
Recommended for you

Update: Helicopter crashes offshore UAE, one dead