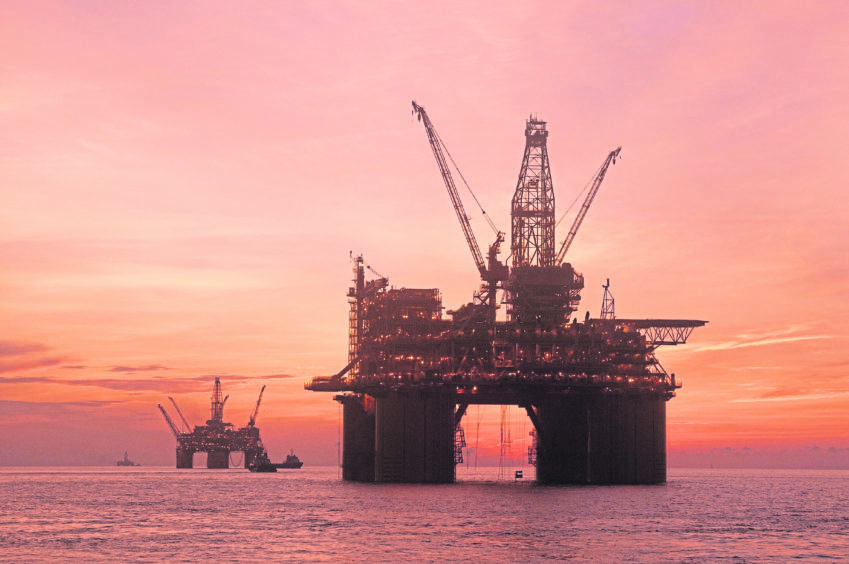 Four workers on the Noble Globetrotter II have been evacuated after the drillship was caught up in Hurricane Ida.
The rig had been working on a well as the impact of the hurricane became clear.
It stopped drilling and departed from its location early on August 28, Noble Corp.'s vice president of investor relations Craig Muirhead said, describing this as standard practice for self-propelled vessels.
"The vessel encountered hurricane-force conditions during this transit but maintained stability throughout the weather event," he said.
The heli-deck is also fully operational. Helicopter transportation will resume once charter service allows, following the passing of the hurricane.
An update from Shell noted that it would set up a temporary crew-change heliport onshore.
The primary heliport, at Houma in Louisiana, suffered "significant damage" in the storm, the company said. The site is only three metres above sea level.
It will not be able to carry out crew changes until it has set up a new temporary site.
People have been advised to stay away from Terrebone Parish, of which Houma is the biggest city.
Muirhead said the company was proud of the vessel's crew and that it had accounted for all of them.
Noble evacuated the four injured workers as a precautionary measure, he said. "We will continue to work closely with personnel and their families to provide all necessary support as we all recover from the aftermath of Hurricane Ida."
Check ups
The Globetrotter II is operating on its own power and has functional marine and safety systems. Noble is carrying out a full assessment of its condition.
An unnamed crew member spoke to local News Ten and complained about being stuck onboard the rig.
"We have no clue when we're getting off of here. We can't go outside. It's too dangerous out there. There's stuff everywhere: broken cranes, electrical wires, chemicals," he was reported as saying.
The unnamed man went on to say the rig was "taking in water in the back … I pray to God we're out of here by tomorrow, but I don't see that happening either. We just want people to know there's a serious situation out here."
Companies evacuated people from nine of the 11 non dynamically positioned rigs working in the Gulf of Mexico, the Bureau of Safety and Environmental Enforcement (BSEE) said.
For dynamically positioned rigs, four of the 15 rigs had moved off location. Noble's three rigs in the area – the Globetrotter I and II, plus the Pacific Sharav – all have dynamic positioning systems.
Ida has left 93.69% of oil production and 94.47% of gas in the Gulf shut in, BSEE said.
Once the storm has passed, companies will inspect facilities. If the hurricane did not damage facilities, companies can bring production back immediately after checks.
Shell has two assets producing in the Gulf, Perdido and Turritella. It shut in and evacuated its other sites.
Updated at 3:54 pm with additional details from onboard the Globetrotter II.