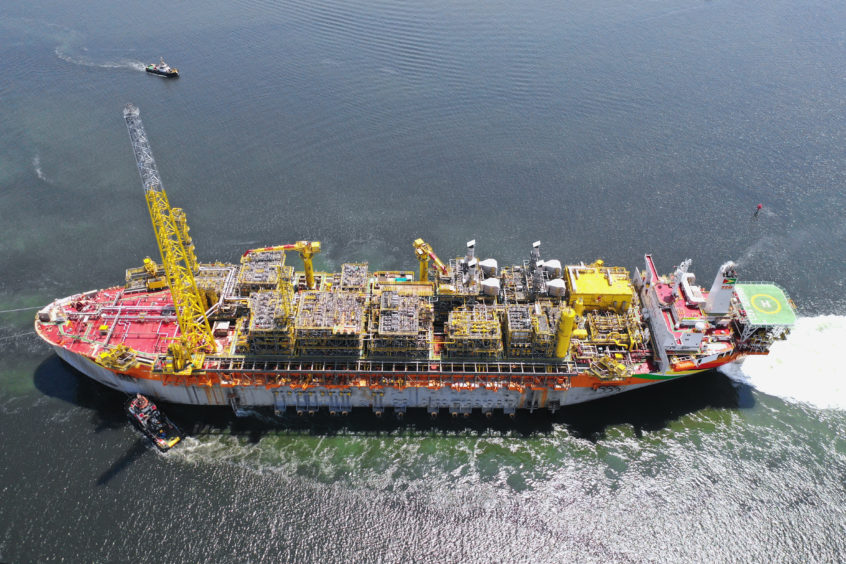 SBM Offshore has signed a contract with Brazil's Petrobras on the delivery of a floating production, storage and offloading (FPSO) vessel on the Mero field.
SBM signed a letter of intent (LoI) on the project on August 3. The contract for the Alexandre de Gusmão FPSO will cover 22.5 years of lease and operations.
The Mero field is in the Santos Basin, offshore Brazil, around 160 km from Arraial do Cobo, in Rio de Janeiro State. The group expects first oil in 2025.
The Alexandre de Gusmão will be the fourth FPSO on the Mero field. SBM is also working on the Sepetiba FPSO, which is due to be delivered in 2022
The Libra consortium holds Mero. Petrobras has a 40% stake in the group and is the operator. Shell Brasil and TotalEnergies have 20% each, while CNODC and CNOOC Ltd have 10% each. Pré-sal Petróleo SA (PPSA) is the manager of the contract.
SBM said it was working on the design under its Fast4Ward programme. The company has said it will involve the Multi-Purpose Floater (MPF) hull, with a number of standardised topsides.
The shipbuilder said it had allocated its fifth MPF hull to the project. It expects to conclude construction in 2024.
The FPSO will have capacity of 180,000 barrels per day of oil, with treatment of 12 million cubic metres per day of gas. It will also be able to inject 250,000 bpd of water, while storing 1.4 million barrels of oil.
SBM said the plan called for the vessel to be spread moored, in around 1,900 metres of water.
Hitting the water
In July, SBM signed a contract with Petrobras for the Almirante Tamandaré FPSO. It will provide this vessel under a 26.25-year lease.
The Almirante Tamandaré FPSO will operate on the Búzios field, also in the Santos Basin, around 180 km offshore. SBM plans to deliver this FPSO in the second half of 2024.
Over the next four years, Petrobras plans to deploy 15 new FPSOs in six fields. The Guanabara FPSO on the Mero field is due to start in 2022, with the SBM-built Sepetiba starting in 2023 and the Marechal Duque de Caxias FPSO in 2024.
The Almirante Tamandaré, at 225,000 bpd of capacity, is one of the three largest that Petrobras plans to deploy.
Recommended for you

SBM, MHI team up on carbon capture for FPSOs