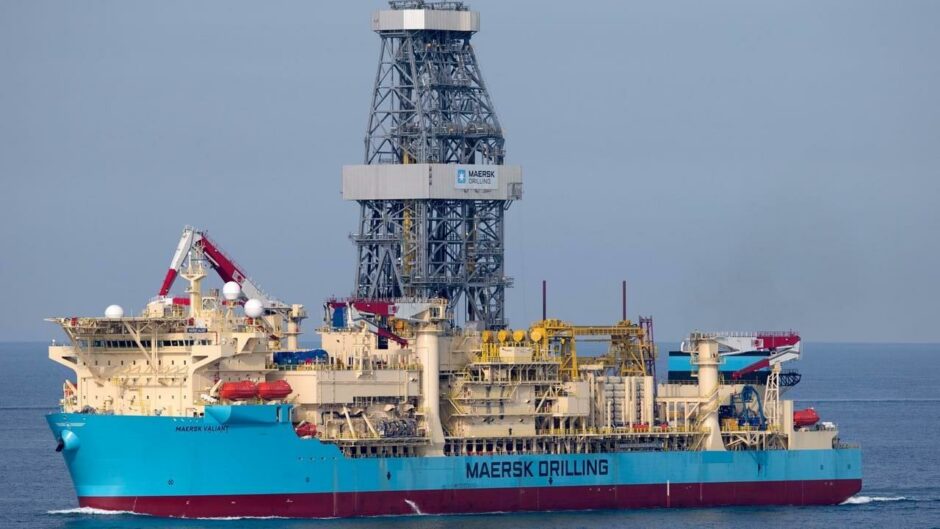 TotalEnergies has chosen to exercise an option with Maersk Drilling for another well in Block 58, offshore Suriname.
The Maersk Valiant will stay for another 100 days, Maersk said. This option will begin in March, following on from previous operations.
The company said the value of the option was $20.5 million, including integrated services.
Maersk announced in January 2021 that it had won contracts for the Maersk Valiant and Maersk Developer from Total for work in Suriname. Combined, the two rigs were to provide 500 days of work. The total value of the contracts was around $100mn.
The Maersk Valiant began work in March last year. The drillship had been warm stacked in Aruba since June 2020, after finishing work offshore Mexico.
Total has another two one-well options for the Maersk Valiant. The rig is a seventh-generation drillship, which was built in 2013. It has a managed pressure drilling (MPD) system.
String of wins
The French company and APA Corp. have reported a string of positive results from Block 58. In January 2020, the Maka Central-1 well found 123 metres of net pay. Next was the Sapakara-1, in April 2020, with 79 metres of net pay, and then the Kwaskwasi-1, with 278 metres of net pay.
Total became the operator at the beginning of 2021. Exactly a year ago, it reported a "significant" discovery at the Keskesi East-1 well, which found 58 net metres of oil.
The Maersk Valiant drilled the Sapakara South-1 well. In July 2021, Total said this well had found 30 metres of net pay, with similarities to the earlier Keskesi find. APA said the partners had tested the well on a restricted flow of 4,800 barrels per day.
The drillship went on to drill the Bonboni-1 well. This found hydrocarbons but was non-commercial.
The Maersk Valiant went on to drill the Krabdagu well.
APA, in November, said it would bring the Noble Gerry de Souza rig to Block 53 early in 2022. It has one committed well and options for two additional wells. This rig is currently moored in Las Palmas. Noble Corp. has said the contract will start in February.
Recommended for you

Eni scores gas god off Cyprus